Batman v Superman, whether you love or hate the movie, it seems people universally agree that there are problems with it. One big problem I had with it was the character storylines, and what made them do the things they do. So deciding to add more to the Batman v Superman: Dawn of Justice articles we have going, I get into the details of what I think each character's motivations are. It is about to get really nerdy in here. I am curious to see how much people seem to agree with me.
If you cannot tell yet, Batman v Superman has really been on my mind for a while now. One big aspect of the movie that many, including myself, consider a flaw are the characters' motivations in the film. I wanted to discuss these, so I have broken down some of our bigger characters for a discussion.
Lex Luthor – Psychotic? Genius?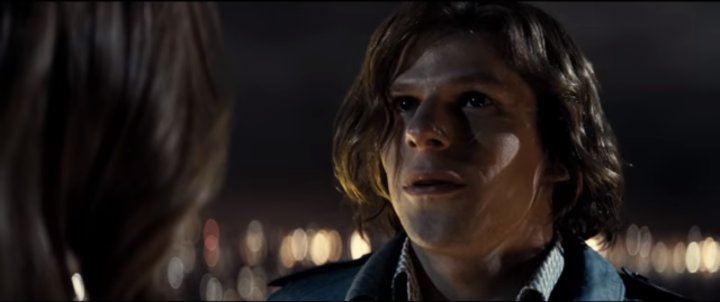 I decided to start with Lex Luthor first. This movie is called Batman v Superman: Dawn of Justice, but in many ways, Lex Luthor is the main character of the story, it feels like. He doesn't even have the most screen time. But he has the most bearing on where the plot goes in the movie. This is quite true of most movies with a villain–the villain typically drives the plot forward by providing conflicts for the heroes to resolve, but in Batman v Superman things feel more muddled, and trying to pick out a character to follow in the movie is difficult. With that, what makes Lex Luthor do the things he does, and why does he hamstring the heroes of the movie?
When looking at Lex throughout the film, he seems obsessed with Superman. Obsessed with bringing him down, much like Batman seems to want to. Why though? There are a few key scenes we can point to I think to get at least some insight. One is when Lex meets with Senator Finch. He tells the story about his relative (Uncle? Grandfather? I can't remember which), how he lived in East Germany and had to wave flowers at the tyrants, which I assumed he meant the Soviet leaders. Lex warns Finch that this could be a possibility with this Superman. So we can deduce that, at the very least, Lex is trying to pretend to worry about Superman taking over the world one day. Interesting. Let's look at more.
When speaking to Superman himself, Lex Luthor gets a bit philosophical. Lex tells Superman why he wants to bring him down–which involves his belief about God. He reasons that God is either all powerful or all good, but cannot be both. Why? Well if I extrapolate on Lex's speech, he is saying that since man suffers in this world, either God knows and could stop all of it, and decides to do nothing, or he does as much as he is able, because he is good, but can't fix everything, because he is not all powerful. So, applying this to Superman, Lex wants to prove to the Superman worshippers that Superman is not both all powerful, and all good. Moreover, Lex pits Superman and Batman against each other, because he wants to have man bring down God. Batman has no powers and is just a normal human, so Lex would like to see Superman fall to Batman, thus obliterating any God-like persona Superman had been displaying. I think this is conveyed particularly when Superman arrives to stop Doomsday and Lex says something to the effect of, "If man won't kill God (Superman), the devil will do it!"
But why does Lex care so much about proving Superman is a fraud? Lex doesn't seem particularly worried about the world ending, just proving Superman is not a god. Why? Why?! That is really hard to explain. There are no good answers, unfortunately, but let me try to explain one theory I have…
A deleted scene for Batman v Superman was recently released, which is called "Communion." You can view it on Youtube here:
It is a brief scene, and I don't quite understand the point of it, but theories around the internet suggest the alien-like creature scene is related to Darkseid in some way, and Lex is attempting to communicate with it. This new scene combined with Lex's ominous message to Batman at the end of the movie seem to reveal that Lex has a fairly deep connection to Darkseid.
This leads me to believe one of two things. Either Lex is "psychotic", and has become a "devil" worshipper, believing Darkseid/Doomsday is a religious figure that he wants to follow, thus he must take down Superman, and prove to the public they have been worshipping a "false God." Or the other option is, he has been communicating with Darkseid, and Darkseid is making promises to Lex if Lex is able to get Superman out of his way, and really only cares about killing Superman in the end, and doesn't mind taking Superman's image through the mud at the same time. I guess it could also be a combination of both.
The reason I do not like this theory, is that it basically conveys Lex as a blind follower of Darkseid, and I have always considered Lex a strong character, that would not look up to anyone other than his own passion. He is a man who bends people's will to his, thus is not bent himself. It basically cheapens Lex's character, much like Bane was cheapened in The Dark Knight Rises when Talia Al Ghul is introduced, completely ruining the menacing presence Bane had on his own.
Unfortunately, given what he have in this movie, I can't come up with other scenarios, unless Lex plans to try to trick Darkseid in some way down the road, somehow having Lex benefit from a the temporary alliance. Based on the end of the movie though, he seems much like a blind/fanatical cult follower. Enough about Lex though, let's talk about the good guys.
Lois Lane – Poorly Utilized Character

Unfortunately, another disappointing portrayal of an iconic character. She really did not serve much purpose this movie. She had this mysterious bullet that she was investigating. This investigation really lead nowhere. Why would Lex have these special-looking bullets? They didn't seem to act any different than normal bullets, other than to be easily identified as bullets Lex Luthor made.
What else did she do? Oh yes, she assisted getting the Kryptonite spear out of the water. Oh wait, she put it in the water originally? Then she got stuck under the water, thus pulling Superman away from the battle with Doomsday, and nearly getting Superman killed as he tries to fish her and the spear out of water? Oh bother.
But wait a minute, she is the person who is supposed to be the person that grounds Superman right? She is one connection that makes him feel a part of the human race, right? Well if you read my article Batman v Superman: The Desert Scene Might Have More To It , I explain that this is actually the role of Martha Kent. So that basically leaves Lois chasing down a lead regarding a useless bullet that has little relevance to the movie, and getting rid of the one weapon that can stop Doomsday, then fail to retrieve it, while nearly killing Superman all in the span of a few minutes. Sigh.
Superman – Uhh, Be God?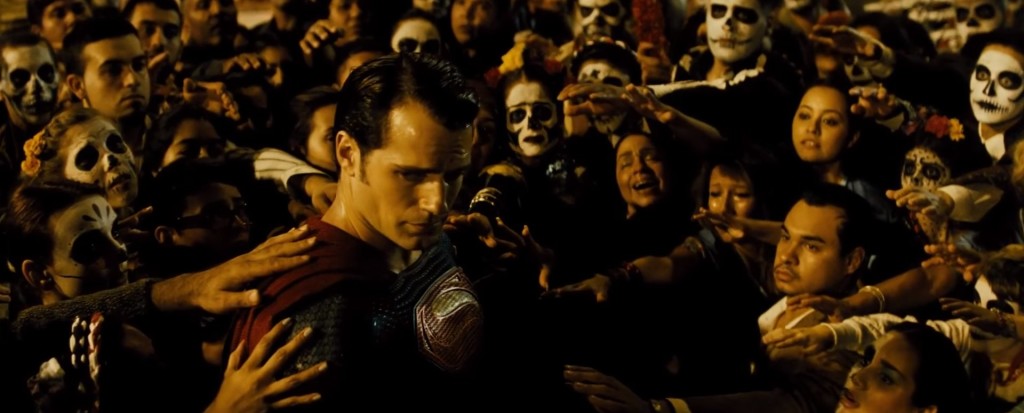 Superman's motivations/plot points are about the weakest in the movie, about the same level as Lois Lane. He begins the movie just sort of hanging out. He stops some terrorists, and as Clark Kent seems to want to refuse to write a sports article Perry White has told him to work on. That rebel. Eventually Senator Finch calls Superman to trial for the trouble he has been making. At said trial, the place is bombed, thanks to Lex Luthor trying to frame him as a bad guy. He goes into hiding for a bit, seemingly struggling with what he should do next, but then decides to come home, when Lois is in danger. In between all this, he tries to tell Batman to calm down with his violent heroics, despite himself having put a terrorist through a brick wall. Then it all culminates to the big battle between Batman and Superman, only Superman doesn't really want to fight Batman, does he? He is trying to get help, but Batman decides he doesn't really want to listen. Begrudgingly, Superman decides to humor Batman with a fight, only to fall short when the fight comes down to it. We know how the rest of the movie goes from here–The "Dawn of Justice" begins with Batman and Superman teaming up, and they are joined by a third hero, Wonder Woman. Then we have the big funerals for both Clark and Superman, having sacrificed himself to stop Doomsday.
That is a massive wall of text to explain what Superman was doing, but it doesn't really amount to a whole lot. Very disappointing, as there was so much potential to tell a good story here–dealing with the aftermath of Metropolis from Man of Steel, having ideological differences between Batman and Superman be a part of the film, exploring the differences between an alien/invulnerable hero versus "just a man" hero. Very disappointing character arc for Superman.
Batman – Probably Done the Best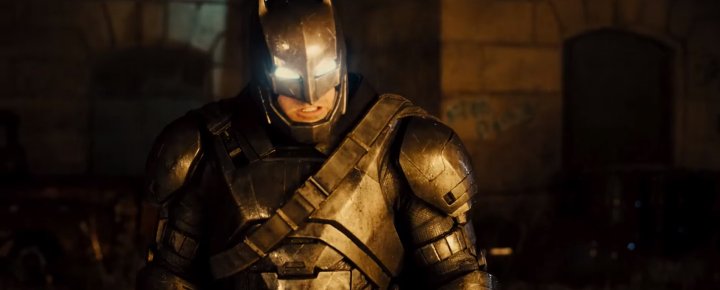 Batman probably had the most understandable motives and character development of the characters in the movie. It is fairly clear cut, at least to start. You have Metropolis destroyed, along with Wayne Tower, where several employees of his lost their lives, among thousands of others. This gets Batman on bad terms with Superman right away. It seems like Batman almost represents the half of movie-goers who really hated Man of Steel because of the destruction Superman caused at the end, fighting Zod. C'mon guys, he had been Superman for like 20 minutes! You can read my rant about people ranting about Man of Steel in my Man of Steel review, where I argue in favor of the movie's choices. I go into very much detail on that matter. But I digress.
Back to Batman, we see he is on the hunt for something to stop this Kryptonian alien. His anger is fueled even further by Wallace Keefy, who supposedly returned a bunch of the checks given to him by Bruce Wayne, which Bruce received with red text of hateful messages written about him letting Superman get away with the destruction he has caused. Oh but wait, Wally didn't actually write these–it was Lex Luthor. And why would Wallace be confronting Bruce Wayne about this? What can Bruce even do about it? This basically means that Batman was tricked into fighting Superman, because of a few hateful letters that were works of fiction, that don't make much sense in the first place. Sure Batman had his own concerns about Superman before that, but you would think that Batman could realize the situation Superman was put in when he was forced to fight Zod in Man of Steel, and put two and two together about these letters, not quite making sense.
Wonder Woman – Most Mysterious and Least Seen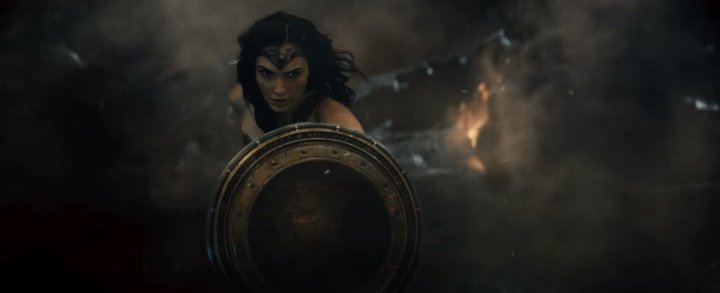 With Diana, we start off with her having simple motivations–get back some data that revealed her secret identity. I am a bit confused by her actions taken to do this though. She winds up giving Bruce the data that shows she is Wonder Woman when she returns his encrypted device. Did she think he would not be able to de-crypt it? Why even give it back to him, and run the risk? If Bruce Wayne was trying to steal this data, he must have had some hope of unlocking it. Even if she didn't know he was Batman, she knows Bruce Wayne is rich, and can likely hire the best hackers there are. There was a pretty good chance Bruce would get into that data.
Or perhaps, she wanted him to find out who she was, or didn't care if he did, because she knew who he was. Either way it is not really made clear in the movie.
Other than that, the only thing we really see her do is confront Doomsday. Why she does is a bit of a mystery. Does she care about humanity all of a sudden? She had just told Bruce Wayne she had given up on them. Maybe Batman inspired her? Again, we really have no catalyst that tells us why she decided to act on taking Doomsday down, other than it might be a big inconvenience if Doomsday is left roaming the Earth after he defeats Batman and Superman.
Doomsday – Just a Big, Mindless Villain
Well, the motivations for Doomsday are pretty simple–crush everything in its path. Not much needs to be said here. He was basically a genetically engineered monster, set on a path of destruction once Lex figures out how to "brew" him.
Final Thoughts
It is too bad that character development was done so poorly in the film. I think one thing sorely missed in Batman v Superman, is that we want to know why the heroes are doing what they are doing. Unfortunately, both Batman's and Superman's decisions are hamstrung for the bulk of this movie, as Lex Luthor has tricked one and blackmailed the other into doing what he wants them to do, therefore Superman and Batman aren't able to portray their true identities in the film. The most autonomous hero in the movie is Wonder Woman, who we see for a total of about 10 minutes throughout the entire Batman v Superman movie.