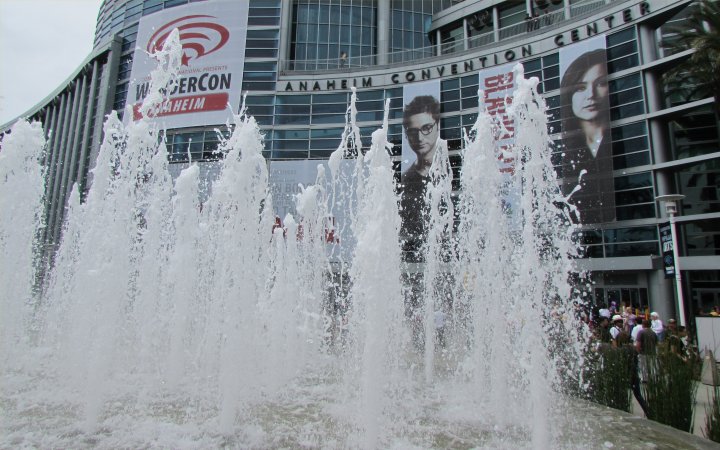 Following a 15 minute break after the Warner Bros. Presentation panel, Ralph Garman came to the stage to be the moderator of the Twentieth Century Fox Presentation panel, which took place at WonderCon on Saturday, April 19, from 12:45pm-2:45pm. This panel featured cast and crew from the films How to Train Your Dragon 2, Dawn of the Planet of the Apes, The Maze Runner, and X-Men: Days of Future Past! Read on for all the details.
How to Train Your Dragon 2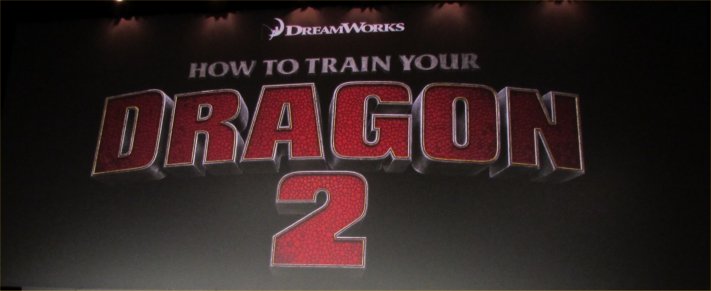 First up was How to Train Your Dragon 2, with writer/director Dean DeBlois and actor Jay Baruchel, who voices Hiccup. The sequel takes place 5 years after the events of the first film, and DeBlois revealed that this is actually the second film of a trilogy. In How to Train Your Dragon 2, Hiccup is now 20 years old, and is out trying to map the world. Baruchel talked about the cool new gadgets that Hiccup gets to play with, for example, a fire sword. He also mentioned that in this film we get to find out genetically why Hiccup is "wired different," finding out that he is both equal parts of his parents and neither of them.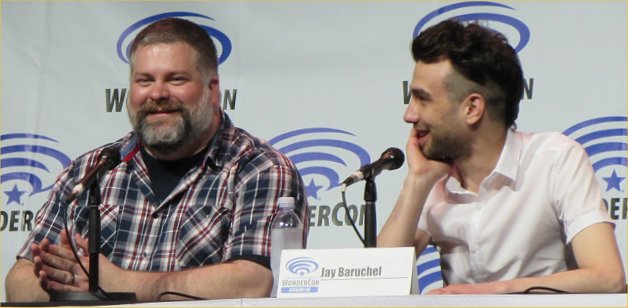 DeBlois told us that the whole cast is returning, and that there are a few new characters. While Hiccup is out exploring the world, he finds out that there is a conflict brewing that would turn dragons against humans. The person behind the conflict is a conqueror named Drago Bludvist, played by Djimon Hounsou, who employs dragon trappers, one of which is named Eret, son of Eret, who is played by Kit Harrington. Also, a mysterious dragon rider turns out to be Hiccup's long lost mother, Valka, who is played by Cate Blanchett.
Garman asked Baruchel about the challenges of voicing an animated movie, and he likened the studio to a pantry, and said that he had to rely on daydreaming. He also admitted that he's a "cat nerd," and said he channels all the love he has for his cats and projects it onto Toothless.
Next, the audience was treated to "the first five minutes" of the movie, which is actually a cut down version of the first eight minutes of the movie. Hiccup narrates the opening sequence, where we get an exciting scene of dragon racing, which has become the popular pastime in Berk. However, Hiccup himself is absent from that scene. We see that he is off flying around with Toothless, discovering the world and creating a map of it.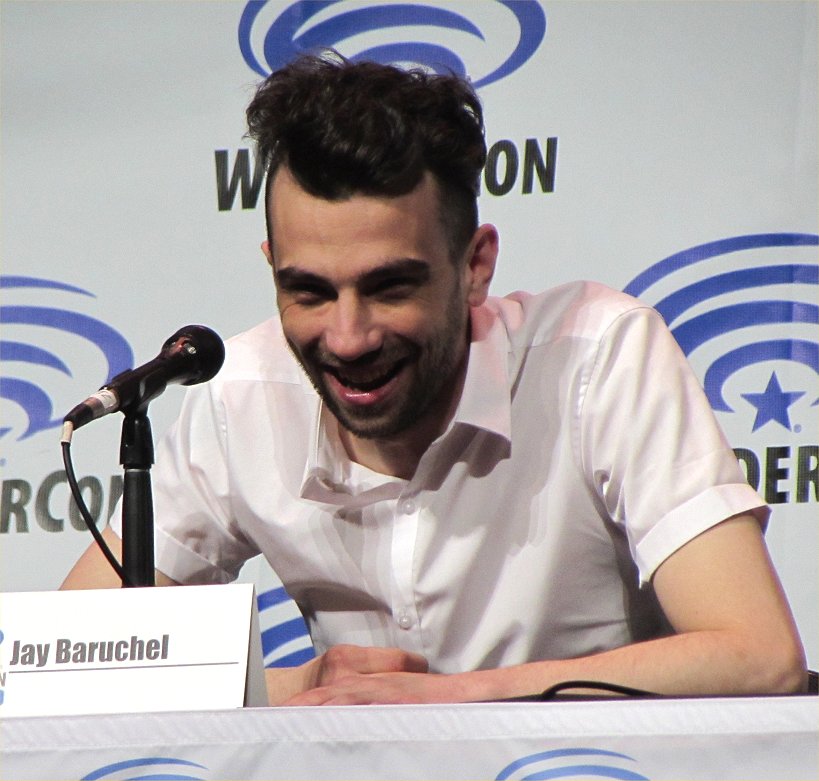 After the clip, DeBlois talked about the use of 3D in the film, and how it was part of the film from the beginning, but that they don't build the movie around the use of 3D, though they do look for subtle ways to draw in the audience with it.
A young boy from the audience asked Baruchel what his favorite dragon was besides Toothless, and he answered his dad's dragon, Skullcrusher.
Garman then asked a question that came from Facebook: What was Baruchel's reaction to Hiccup's "new look"?  Baruchel said he was flattered, and that he liked that they added a bit of his "trademark dirt stubble." Next, Garman asked a Twitter question: What were the challenges of aging the characters? DeBlois answered that the most challenging thing was not losing their charm.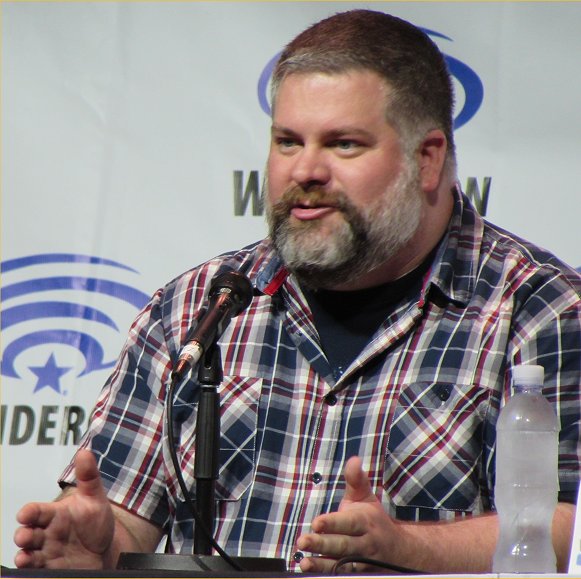 Another audience member asked about Night Furies, and DeBlois promised we would know more about them by the end of the trilogy. The next audience question was how Baruchel switches gears from films like This is the End to family films like this one, and he said it comes down to not swearing. Then an audience member asked if there would be a Toothless girlfriend or babies, but DeBlois said there wouldn't be in this installment, and admitted that it actually hadn't occurred to him, though there's a lot more for us to learn about Night Furies. Next, an audience member asked about what it was like working with composer John Powell, and DeBlois said that he's great, and that what we heard in the clip was actually borrowed from the first film, and they just recently finished recording. DeBlois also revealed that Jonsi from Sigur Ros, who did the end credits for the first film, collaborated with Powell on music for this film.
We were then informed that a couple hundred lucky people would have the chance to see the first full hour of How to Train Your Dragon 2 over at Downtown Disney later that day by following on Twitter and obtaining a special lanyard.
How to Train Your Dragon 2 will be in theaters June 13.
Dawn of the Planet of the Apes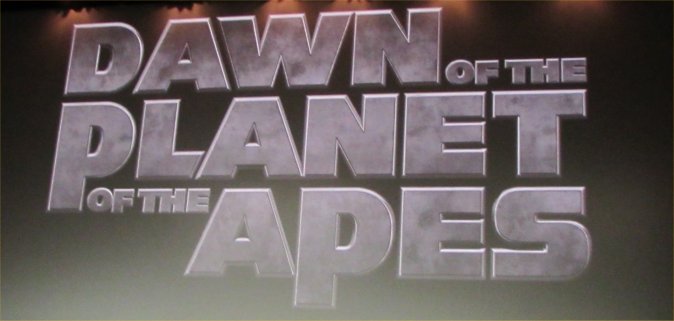 The second movie on the agenda was Dawn of the Planet of the Apes. Director Matt Reeves was on hand and explained that the movie takes place 10 years after the first movie. At first, you think that the viral apocalypse may have in fact wiped out all humans, as we spend the first 15-20 minutes of the film in Caesar's world, but then all of a sudden we realize that there are still humans. It then becomes a movie about two different families, an ape family and a human family, and the question is who will survive? Reeves talked about how he was obsessed with Planet of the Apes growing up, and how he actually wanted to be an ape. He went on to explain that the film is not a story about villains, it's a story about survival, and what these two populations can do. Reeves said that the movie is very immersive, having used 3D cameras to film it, and that he hoped "you will become apes by watching it."
We then got to watch an extended trailer of Dawn of the Planet of the Apes, followed by a clip. In the clip, an ape comes across a couple of humans and drinks some alcohol with them. They seem to be having a good time, until the ape takes one of their guns and shoots them.
After the clip, Ralph Garman welcomed to the stage Keri Russell, Gary Oldman, and Andy Serkis.



Reeves gushed about how although motion capture has been used in practical settings before, it's never been done to this extent, again emphasizing the fact that the goal was to make this as realistic and immersive an experience as possible.
Russell plays Ellie, a nurse with the CDC. She talked about the fact that any humans in this story are survivors, and they must be resourceful people to have made it this far. The humans all enter into makeshift families, and her character enters into the movie because she doesn't want to let the people she loves out of her sight.


Oldman plays Dreyfus, who has lost almost everyone he loves to the virus, which changes him. Oldman said he sees Dreyfus as a heroic character, and agreed with Russell that these characters have to be survivors and resourceful.
Serkis, who uses motion capture gear to play Caesar, spoke about how Caesar's life has become more difficult, as he has become the leader of the Apes. Not only that, he is a father with a teenage son, a wife, and young infant. He is an Egalitarian leader who values all of the other apes' opinions, and comes under a lot of pressure when the humans show up.
When the first audience member asked a question, he began by greeting Oldman by saying, "Hello, Commissioner Gordon," which the audience liked. However, his question was for Serkis, as to which motion capture role was more difficult, Gollum or Caesar. Serkis said Casear was always more of a challenge, because Gollum is always talking, so you know what he's feeling, whereas in the first film Caesar didn't talk at all. However, he pointed out that in this movie, Caesar goes through a transition of how to communicate with the other apes using sign language, and he begins to speak more.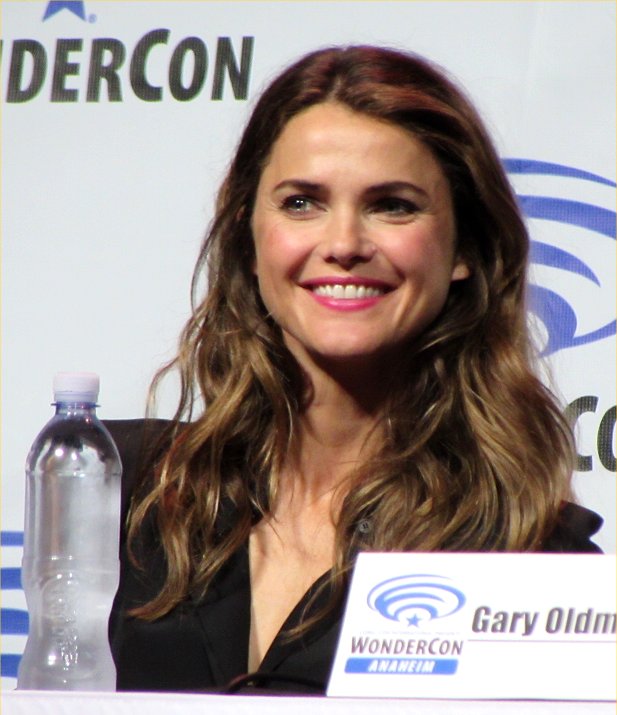 Another audience member asked if specific lines from the original movies would be featured in this movie, but Reeves said no. However, he explained that the homage to the originals is that this is about how we get to that point.
The next audience question was where Serkis goes when he films the emotional Caesar scenes, and Serkis explained that he just puts himself in the moment, that he doesn't play the scene any differently just because it's motion capture, or the fact that Caesar is an ape, and that "you dig deep."
Garman then asked Russell and Oldman if the practical surroundings in which the film was shot helped their performance. Russell said that she thought it helped, and that she likes the rain and the bugs, and commented that she liked working in close quarters with her fellow actors.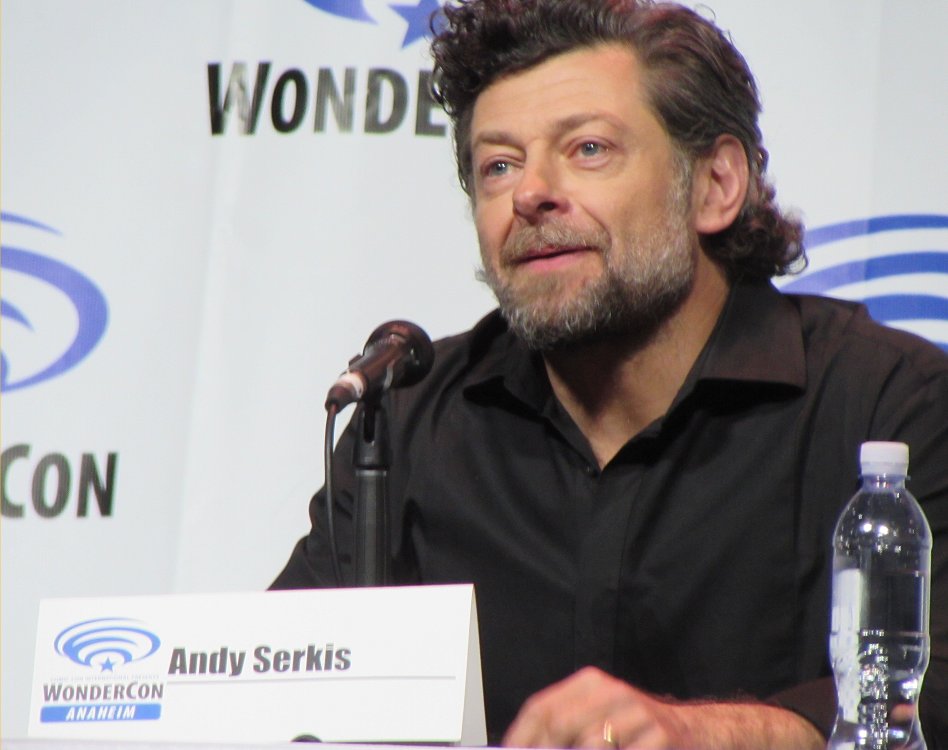 An audience member asked if we would get to find out what happened to James Franco's character, Will. Reeves said that they wanted to bring him up in this movie a way that showed how Will was Caesar's father, and how Caesar has connections to the human world, but that there wouldn't be any flashbacks, so to speak. Another audience member inquired how each of the actors got involved in the film, and Russell spoke about how she and Reeves had worked together on Felicity, and they keep trying to find ways to work together. Oldman recalled that he got a phone call, and was excited to be a part of "cinematic history" and for the opportunity to work with Reeves.
For the final audience question, a guy asked Serkis to call him a filthy hobbit. The audience cheered. Serkis then said, in his normal speaking voice "Alright, you're a filthy hobbit. Is that what you mean?" But then he went into his Gollum voice and said, "Or did you mean like this, precious?"
Serkis then recorded a video of the audience reciting a line from the movie: "Home. Family. Future."
You can catch Dawn of the Planet of the Apes in theaters starting July 11.
The Maze Runner


Next was The Maze Runner, based on the young adult novel by James Dashner. It's about a group of boys who wake up trapped in an enormous maze and have no memory of who they are or how they got there.
After we watched the trailer, author James Dashner, director Wes Ball, and actors Will Poulter (who plays Dally) and Dylan O'Brien (who plays Thomas) were brought out to the stage. Dashner was in awe of the trailer, commenting on how closely the film seems to have matched his vision of the book. Neither Poulter nor O'Brien had read the book until after they each got their part in the film.



We were then treated to a clip from the movie. Ball prefaced it by saying that he inserted a scene into the movie that was not in the book, of the maze actually changing. In the clip, two characters out exploring get caught in the middle of the maze changing and have to literally run for their lives.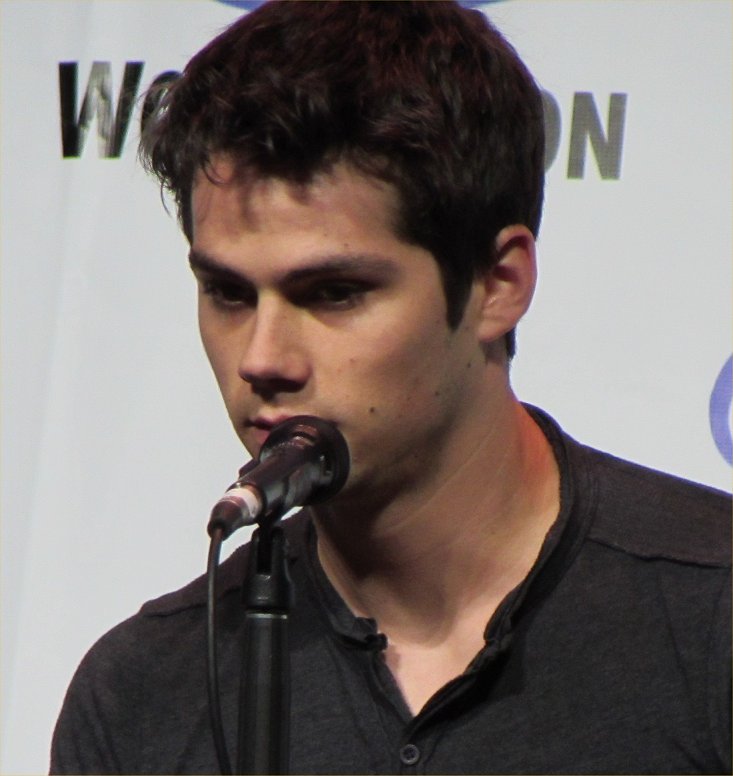 Garman asked about the unique challenge the actors face of their characters having no memory. "Yeah, you don't have to do much background," O'Brien joked. Poulter agreed that it's like you get a blank slate, and spoke about how emotion and character is at the forefront in this movie.
When Garman inquired how Dashner came up with this unique concept, he said it was heavily inspired by Lord of the Flies, and that he also loves Ender's Game. Plus, it's no accident that he was watching Lost while writing the book. Also, mazes have always creeped him out since The Shining. 
Ball then talked about the maze itself becoming a huge character in the film, and that he approached the maze as being one of the monsters in the movie, "in addition to the grievers, which you're not going to see for awhile."
It was then opened up to audience questions, and the first person asked O'Brien about the differences between Stiles [the character he plays on Teen Wolf] and Thomas. O'Brien answered that Thomas is a little more stoic and quieter, more like himself, while Stiles is his goofy side. The next person asked O'Brien about the differences between filming for TV versus filming for a movie, but he said his movie experience was similar to his TV experience because it was a lower budget movie. Then someone asked what it was like to work with Kaya Scodelario. O'Brien commented on how she is the only girl in the movie, and Poulter shared a story about the first day she showed up on set: the boys were playing a game of throwing sports equipment around, and she shows up, catches it, and throws it right back. O'Brien and Poulter agreed that she's "badass."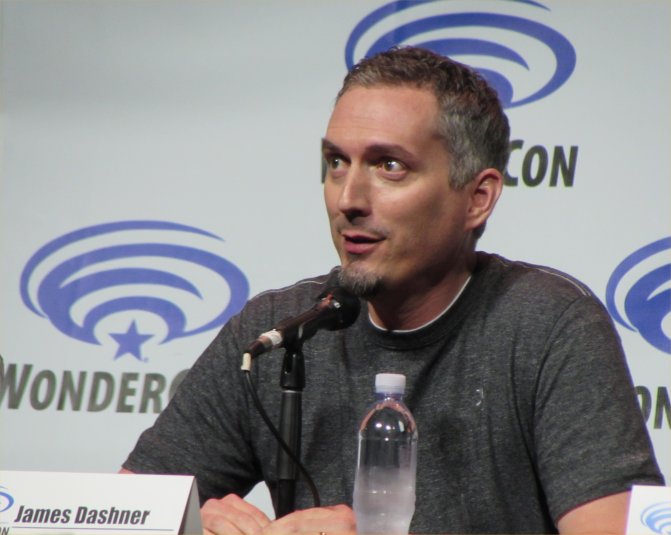 Garman then asked Dashner about how the actors who were cast stacked up against the characters he imagined in his book, and Dashner sincerely replied that he has been "utterly thrilled with each casting decision. Each one of them nailed it and matched my vision perfectly." In the casting process, Ball looked for honesty, because the film's biggest "special effect" is the emotional performance the cast gives.
Back to audience questions, O'Brien was asked about the transition from comedic/romantic films like The Internship to The Maze Runner, and he spoke about how much more physically demanding and tiring this film was. He commented how he never actually ran during any of the audition phases, and Ball joked about what if he showed up on set and started running around with his arms flailing, and Poulter and O'Brien joined in providing examples of possible ways his arms could have looked while running. Ball said that he knew O'Brien was a baseball guy though, so he knew it would all work out.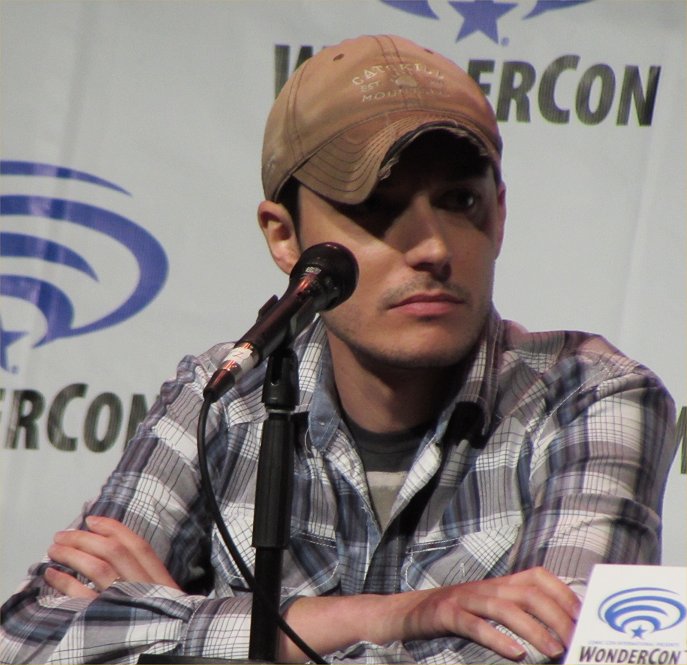 The final audience question was whether we would get to see Teresa and Thomas communicate telepathically, but the answer was no. However, Ball did say that it's slightly there if you look closely.
The panel ended with the panelists taking selfies with the crowd in the background.
The Maze Runner will hit theaters September 19.

Kingsman: The Secret Service
No one from this movie based on The Secret Service comic book by Dave Gibbons was able to make it to WonderCon, but director Matthew Vaughn did send over a clip from the movie, which had just recently finished wrapping. The clip featured Colin Firth's character talking to newcomer British actor Taron Eagerton's character in a restaurant, when they are interrupted by several attackers. Colin Firth's character single-handedly takes all of them on, using various gadgets, and surprising the dumbfounded young man he had been sitting with. Then we got to watch a trailer for the movie.
X-Men: Days of Future Past


The final portion of the Twentieth Century Fox panel featured writer Simon Kinberg from X-Men: Days of Future Past. Bryan Singer had originally been scheduled to attend, but considering that news of the sex scandal involving him had become highly publicized just days before WonderCon, it was understandable that he wasn't there.
When Garman asked about the challenges of the time travel element in the film, Kinberg said that they wanted to be as scientific as possible, so they had met with several physicists and even got some advice from James Cameron regarding the use of time travel. Kinberg explained that they set up rules at the beginning of the movie, and then stick to those rules for the entire film.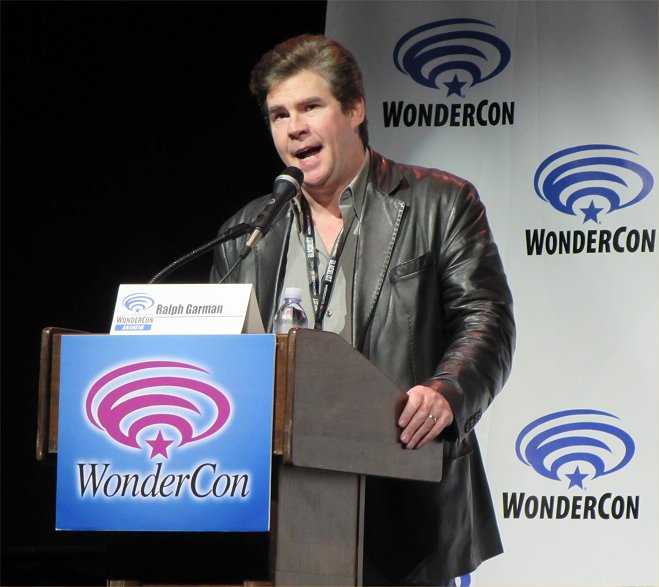 We were then treated to a 5 minute clip of the opening battle from the film, featuring Kitty Pryde, Iceman, Colossus, and a few new mutants fighting against the Sentinels in a dystopian future. Directly following that, the trailer was shown.
Kinberg talked about how the comic book X-Men: Days of Future Past was his favorite growing up, and how it was both daunting and exciting taking on the project, considering that this and Dark Phoenix are probably the two most famous X-Men stories. He went on to acknowledge that they "probably should have done better with Dark Phoenix" and that this is their attempt to make up for that and "right the wrongs of the past."
Next, Kinberg addressed the challenges of the film taking place in the '70s, where the hair and clothes can be "very goofy." They wanted to give distinct looks to the two time periods of the 70s and the future and set them apart from each other, which they did by giving the future a dark, somber look, and the 70s a bright, splashy look.
Garman brought up the "face off" scene between James McAvoy as young Xavier and Patrick Stewart as older Xavier, and Kinberg revealed that it was James McAvoy's first scene upon being on set of the film. The first six weeks of filming, they shot the future scenes with the original cast, and then after that shot the scenes with the First Class cast. This was the scene that bridged the two time periods, and is the only scene in which they interact. Kinberg told us how McAvoy had joked that he and Stewart were having a "nose off" to see who had the bigger nose!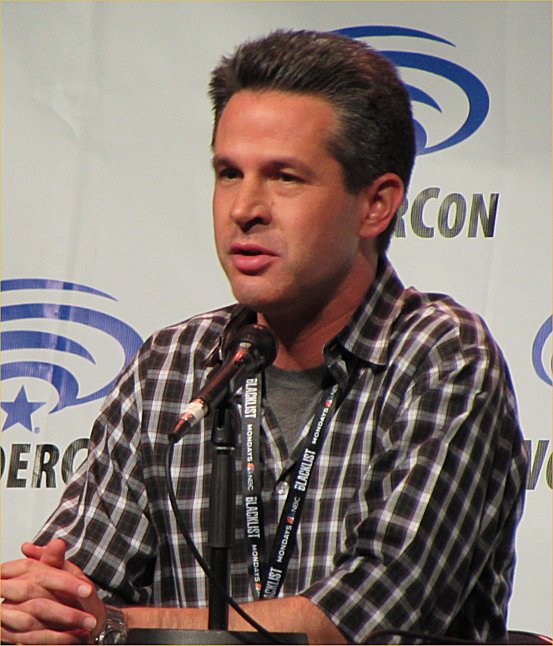 Regarding Peter Dinklage, Kinberg said that was a big fan of Game of Thrones, and always wanted to work with him. Kinberg didn't write the character of Bolivar Trask with Dinklage in mind, but they realized that they needed someone who could live up to the level of acting of Fassbender and McAvoy, so Dinklage became quickly became their only choice.
Finally, they talked about Hugh Jackman's return, and how he didn't have much time off between The Wolverine and X-Men: Days of Future Past. However, Kinberg said that Jackman was actually excited about that, because he prefers to be able to stay in shape, rather than have to worry about bulking up again after a significant amount of time off. Since Jackman is the only character that appears in both time periods, he was there for the entire time of filming. Kinberg commented that Jackman is one of the nicest guys on set.
With that, this portion of the panel ended, having lasted only about 15 minutes, and with no opportunity for audience questions. One can presume this was to avoid any questions about Bryan Singer's situation, and was reminiscent of the Ender's Game panel at San Diego Comic-Con last year, which also did not provide a chance for audience questions, most likely to avoid any questions about the Orson Scott Card controversy.
X-Men: Days of Future Past was released in theaters May 23.
After the Twentieth Century Fox panel ended, the majority of the audience left the Arena, and there were plenty of seats available for the next panel: Lucy.