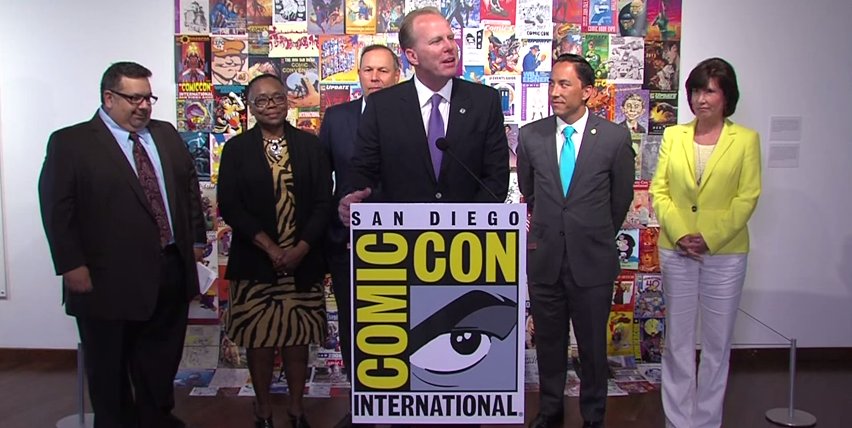 After months of negotiations between the City of San Diego and Comic-Con International, San Diego Mayor Kevin Faulconer announced at a press conference this morning that San Diego Comic-Con would remain in San Diego for an additional two years, which means that SDCC will be in San Diego at least through 2018.
Prior to this, in 2012 the contract that went through 2015 was extended for one year through 2016. The main reason that this two year contract for 2017 and 2018 was held up was because of negotiations with local hotels to prevent them from raising their room rates so as to keep the rates affordable. CCI Director of Marketing and Public Relations David Glanzer admitted that it was "touch and go" for awhile.
Mayor Faulconer was also very optimistic about the convention center expansion, saying that there was "strong support" for the expansion, and declared, "We will be expanding our convention center." Faulconer said that they would have information about updated studies and numbers within the month, adding, "We're going to continue to grow, and Comic-Con is going to continue to grow with us in San Diego."
You can watch the press conference in the video below, provided by the City of San Diego.