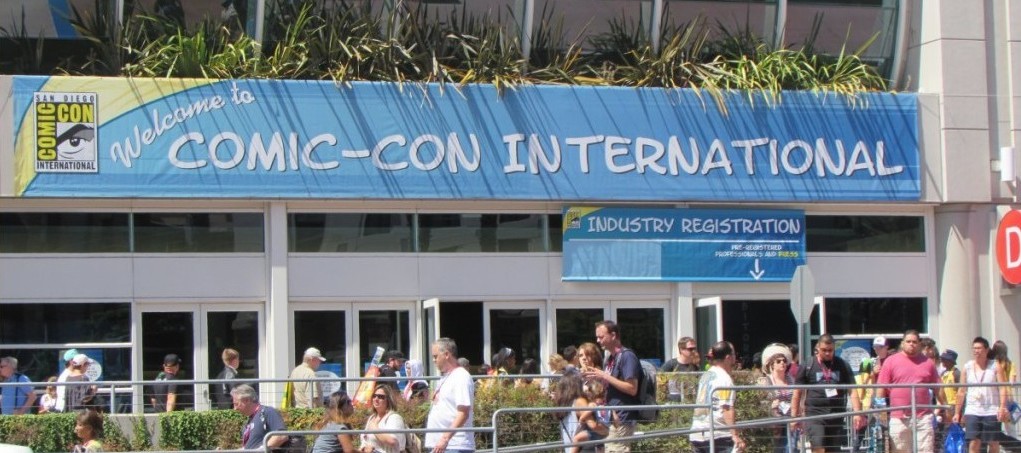 Although the SDCC Unofficial Blog already reported it in January, Comic-Con International just announced today on the Toucan Blog that the General Hotel Sale, or Hotelpocalypse, will take place on Tuesday, March 24 at 9:00 am PT. Read on for more details!
If you are a badge holder for San Diego Comic-Con 2015, you will receive an email from CCI at least 48 hours in advance of the hotel sale with a link to the Travel Planners Housing hotel reservation website for SDCC 2015. The link will also be posted on the Hotels page of CCI's website. [3/22/2015 UPDATE] As of Sunday morning, March 22, 2015, CCI has sent out the emails with the Hotel Request link.  
You will be required to select 6 hotel choices, in order of preference. Unlike badge sales this year, where you were put in random order at the start of the sale regardless of what time you got into the waiting room, timing and quickness does matter with the Hotel Sale. All reservation requests will be processed in date/time stamp order, so you should already have your 6 hotels picked out ahead of time, and be ready to fill them in as soon as the link goes live.
The pricing for downtown hotels ranges from $181/night (Best Western Bayside Inn) to $380/night (Deluxe Room with Concierge Service and two beds at San Diego Marriott Gaslamp Quarter), while non-downtown hotels start at $166 (Days Hotel – Hotel Circle Sea World) and run as much as $374 (two beds at Hotel Del Coronado). Click here for the list of hotels and prices.
If you would like a visual walk through of what you might expect to see when going through the process, the SDCC Unofficial Blog has put together a step-by-step Guide to the SDCC 2015 Hotel Sale. Con Shark also has a Hotel Lottery guide, which includes text and images, plus a video walk-through of the process! Additionally, Friends of CCI Forum user Jopari has created an excellent Guide to Getting a Downtown Hotel Room, complete with a map of where all of the downtown hotels are located, and even a practice form so that you can improve your speed, and thereby increase your chances of getting a downtown hotel!
One good tip is to find roommates and team up with them. Friends of CCI Forum has a thread for finding roommates.
If you'd like to avoid the stress of Hotelpocalypse, and don't mind staying in the Mission Valley area, the Early Bird Sale Hotel Sale still has rooms available, and will be going on up until 8:00 am PT on the same morning as the General Hotel Sale.
Good luck to all those participating in Hotelpocalypse! The past three years of attending SDCC, we've either gotten our room independently, or through the Early Bird Hotel Sale, so this will be our first time participating in Hotelpocalypse!
Will you be participating in Hotelpocalypse? If so, what are your top 6 hotels? Let us know in the comments below!