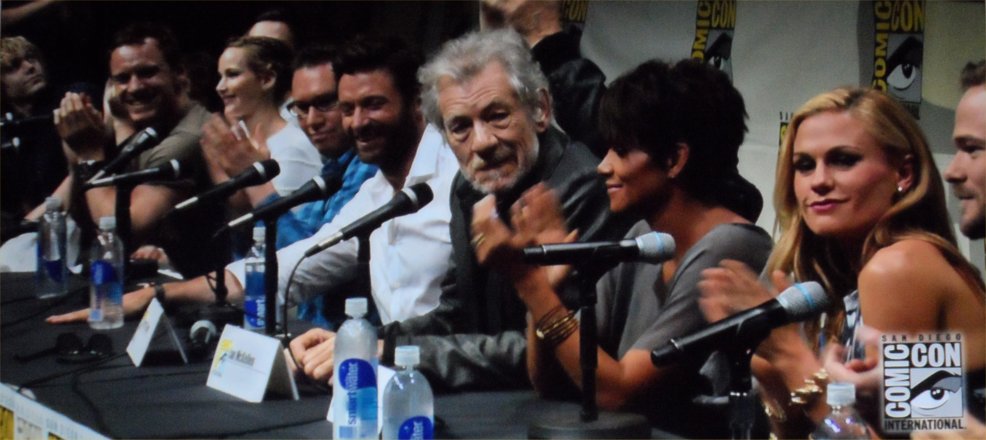 Making up the remainder of the 20th Century Fox panel that took place on Saturday, July 20th, in Hall H from 4:15pm-5:45pm, were the movies The Wolverine and X-Men: Days of Future Past. Little did the audience know, we were in for a big surprise!
Click here to read about Part 1 of the 20th Century Fox panel, featuring Dawn of the Planet of the Apes.
The Wolverine
Geoff then moved on to bring out James Mangold, the director of The Wolverine. Like the previous panelists, James also came to the front of the stage instead of sitting down at the table. Apparently, James is known for directing "tough guy" movies, and confirmed that Wolverine is a "tough guy" movie as well. He said that the Japanese setting let him "change the tone a little bit, to ratchet things both up and down," making the action a little more intense and physical. It was important to James to "get inside the anger and the rage that has defined the character in comic books for years" but has not yet had a chance to be seen in action. He also spoke about how this will be the 6th time that Hugh Jackman has played Wolverine, then commented on how great of shape Hugh was in for this movie, especially after being skin and bones in Les Miserables.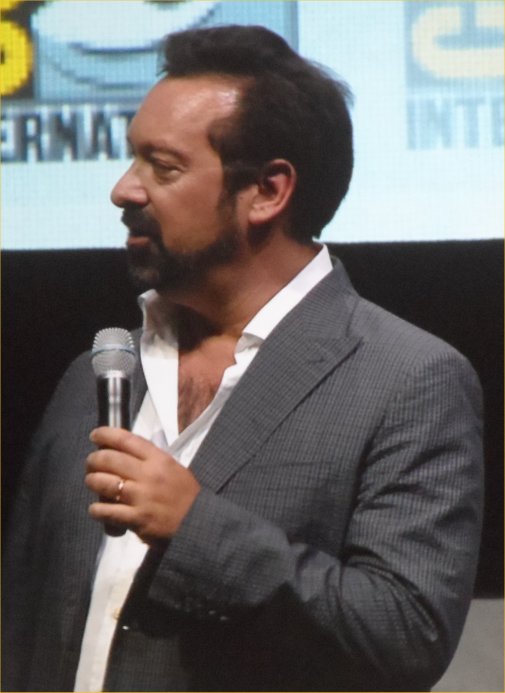 Geoff asked if we had a special video message from Hugh, but instead we got to watch some footage from The Wolverine. Twice. In a row.
James then brought Hugh Jackman out on stage, who started out by thanking the fans. Geoff then asked Hugh about the journey that Wolverine has in this movie, and Hugh talked about how he and James wanted to do something completely fresh and different. Those familiar with the comic books will know that the movie comes from Wolverine's Japanese story, or Samurai Saga, which Hugh first read in his trailer 13 years ago whilst filming the first X-Men movie and wanted to make it into a movie back then. Hugh said in this movie "you get to understand way more about the character than you've ever seen before," and that "you finally get to see the 'berserker rage' in full."
Geoff brought up the fact that in this film we see a Wolverine who suffers and is in peril, as he's always healed before, but "things are a little different in this movie." James didn't want to give anything away, but said one of the things they wanted to explore in the movie was "How do you go on living when everyone you know and love fades away?" so they decided that they would begin the movie when Logan's lost everybody, by his own hand, in fact.
As far as romance goes, James commented that "Logan has always loved women." Hugh added that "his saving grace and his kryptonite is women." Hugh then talked about there being four female characters in the film, one of which is Jean Gray.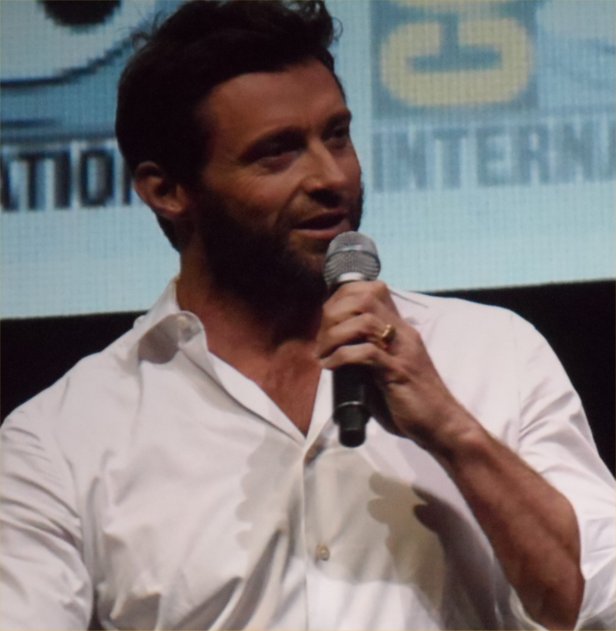 Geoff then commented that the claws look different in this movie, and James admitted that they "re-tooled" them a little. He also pointed out that Logan's hair is "a little less 80s rock." Returning to the claws, James talked about the claws in the comics being different, as the blades were "more lethal from every direction." The claws in the old movies made it look like you could only get cut one way, and they wanted to make it look like you could get cut in more than one way. Hugh admitted that he's "a little dangerous with those claws" as he and even Mystique's stunt double ended up with puncture wounds in the making of the film!  James then praised Hiroyuki Sanada for his swordsmanship and mentioned the epic long sword/short sword/claw fight between him and Logan.
Geoff pointed out that with X-Men: Days of Future Past, Wolverine will tie Superman for number of movies he's been in, second only to Batman. Hugh commented that it was "very difficult" for him to wrap his head around that, and spoke about how X-Men was the first movie he did in America. He then had Len Wein, co-creator of the Wolverine comics, stand up for applause, and thanked him for his career. Hugh spoke about how he wasn't the first choice to play Wolverine, saying, "not only did I come off the reserve bench, I was somewhere deep in the stands!"
It seemed like the Wolverine portion of the panel was wrapping up, as the release date of July 26, 2013 was announced.  However, Hugh said that he had one little thing to add, and proceeded to talk about how being in these movies has allowed him to be in smaller, indie movies. He then told the audience he wanted to introduce the director of a "smaller" movie he had coming up — and then brought out Bryan Singer, the director of X-Men: Days of Future Past!
X-Men: Days of Future Past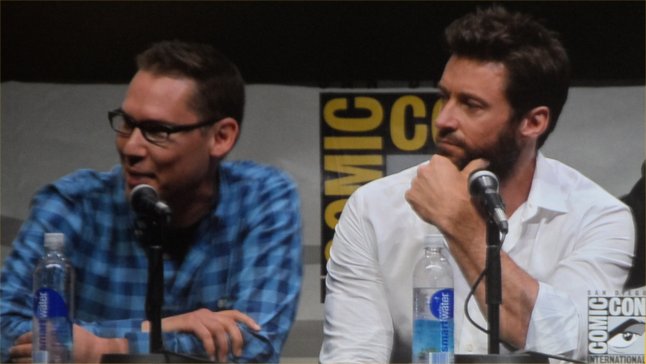 Bryan mentioned that they're still filming, but we then got to watch some footage from the movie! Here's a basic idea of how the footage went: Professor X has been in Cerebro and had a glimpse into the past, and he tells Wolverine, "You're going to have to do for me what I once did for you." Professor X and Magneto are working together "side by side to end this war before it ever begins." To do so, they're sending Wolverine back in time.  Wolverine asks, "So, I wake up in my younger body, and then what?" to which Professor X answers, "Find me. Convince me of all of this," and goes on to explain, "I was a very different man. Lead me. Guide me. Be patient with me." Wolverine answers, "Patience isn't my strongest suit," then we see a blue glow on Wolverine's head, and see the pain in his face as he gets sent back in time. We then get a series of shots of the various cast members in action. Young Xavier shouts, "I don't want your suffering. I don't want your future!" At the end of the clip, Young Xavier and Professor X come face to face, as Professor X tells his younger self, "Please. We need you to hope again."  It was a really amazing trailer which made X-Men: Days of Future Past look SO good! Unfortunately, the footage is not online yet, or else I would post it here.
After the footage, it seemed that Hugh had disappeared. Geoff commented, "This is a big-ass table," hinting at what, or should I say who, was to come.  Bryan then introduced writer and co-producer of the film, Simon Kinberg, followed by producers Lauren Shuler Donner and Hutch Parker.  Then Geoff took over to introduce the cast members, including Omar Sy, Ellen Page, Shawn Ashmore, Anna Paquin, Halle Berry, Ian McKellen, Patrick Stewart, Hugh Jackman, James McAvoy, Michael Fassbender (who came out wearing a You're Next mask), Jennifer Lawrence, Nicholas Hoult, Peter Dinklage, and Evan Peters — in other words, practically the entire cast of X-Men: Days of Future Past! There were so many people on stage that extra chairs had to be brought out!



The crowd in Hall H went completely nuts, and it took awhile for the applause to die down. Actually, I'm not sure that it ever did die down completely, due to everyone's excitement. Geoff commented, "I was here when the Avengers lined up. I think this is bigger," to more cheers from the crowd.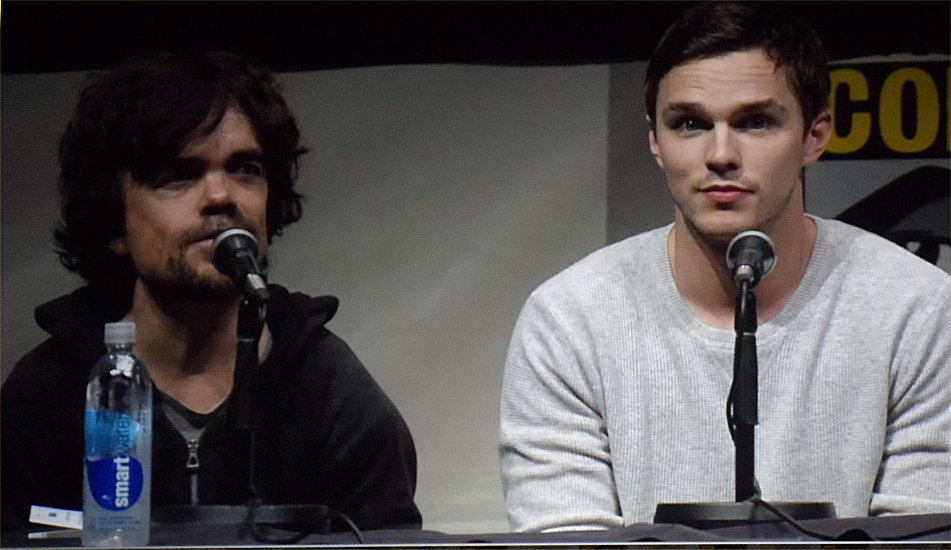 Geoff moved on down the line greeting each panelist, one by one. Evan Peters confirmed that he plays Quicksilver, saying "he's really fast" and "a bit of a spaz," while Peter Dinklage announced that he plays Bolivar Trask. Geoff pointed out how so many franchises were represented here: Game of Thrones, The Hunger Games, True Blood, Star Trek.  Nicholas, who plays Beast, said that it was amazing being a part of the cast, but that sitting up there was scary. Geoff then asked Jennifer if we would get to find out more about her character, Mystique, and how she fits in. Jennifer answered that she's starting to "find her journey" and that she's still "close to Charles." Michael, who plays Young Magneto, expressed how great it was to see so many film and comic book enthusiasts, or "crazy people."  James, who plays Young Xavier, riled up the already riled up crowd with a "How you doing Comic-Con?!" and then, "I'm really sorry, I couldn't hear you, how you doing Comic-Con?!?" and then complimented the passion of the fans. When he got to Bryan Singer, Geoff asked about how he felt about having such a large cast, and Bryan answered that it's a scheduling and logistical nightmare, but that he likes ensemble films.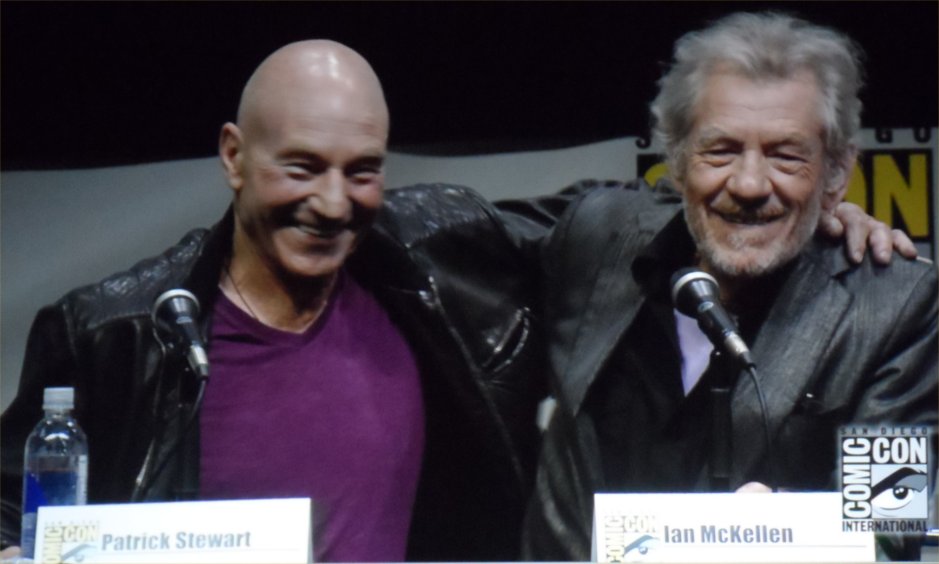 When Geoff reached Patrick Stewart (Professor X) and Ian McKellen (Magneto), the crowd went wild, and Geoff commented, "This is Nerdvana in here right now." Geoff asked Patrick to compare the Star Fleet crew to this ensemble, and Patrick replied that it's enviable to "experience a job as an actor with a great group of people who you not only respect and admire, but love too, once in a career," but in his case, he's now had that experience twice. Ian McKellan commented how "lovely" it was to be back in California, saying "I feel safe here now you've got rid of Proposition 8," which drew cheers from the crowd. He added, "I'm looking for a husband.  It's great to meet you, Michael," then nodded and smiled at Michael Fassbender.  But he also said, "I don't want Patrick to get jealous." Ian then revealed that he and Patrick are going to be in two plays together on Broadway this autumn.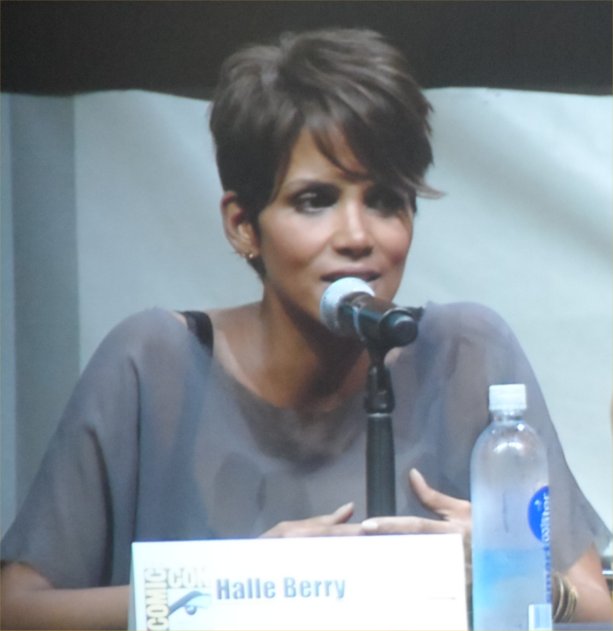 Moving on to Halle Berry (Storm), Geoff asked what resonates with her about her character, Storm. She answered that she loves that Storm is like the "Earth Mother" of the group, which is much like her own personality, as she is the "calm, cool voice of reason." But what she hates about Storm is that "she never gets any love!" even asking the crowd of comic book nerds whether Storm was asexual. However, Geoff gave an emphatic answer of "No! Black Panther!"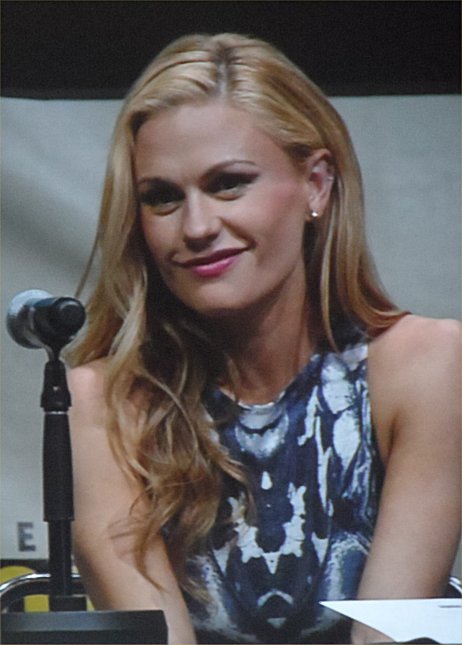 Anna (Rogue) spoke about how exciting it was for her to get to come back, especially considering that she had been cast in the first movie when she was 17. Shawn Ashmore (Iceman) echoed Anna's sentiments about having started out in the franchise as a teenager, and also teased that there would be "some really cool stuff" in the movie that "people don't expect to see, or they've been possibly waiting to see from a lot of these characters."  Ellen (Kitty Pryde) talked about how in her first X-Men movie, she had never been on a set that remotely that size, so it blew her mind.  However, she also talked about how welcoming the already close cast members were to her. Omar revealed that the character he would be playing is Bishop, who is a "guy from the future who fights for survival."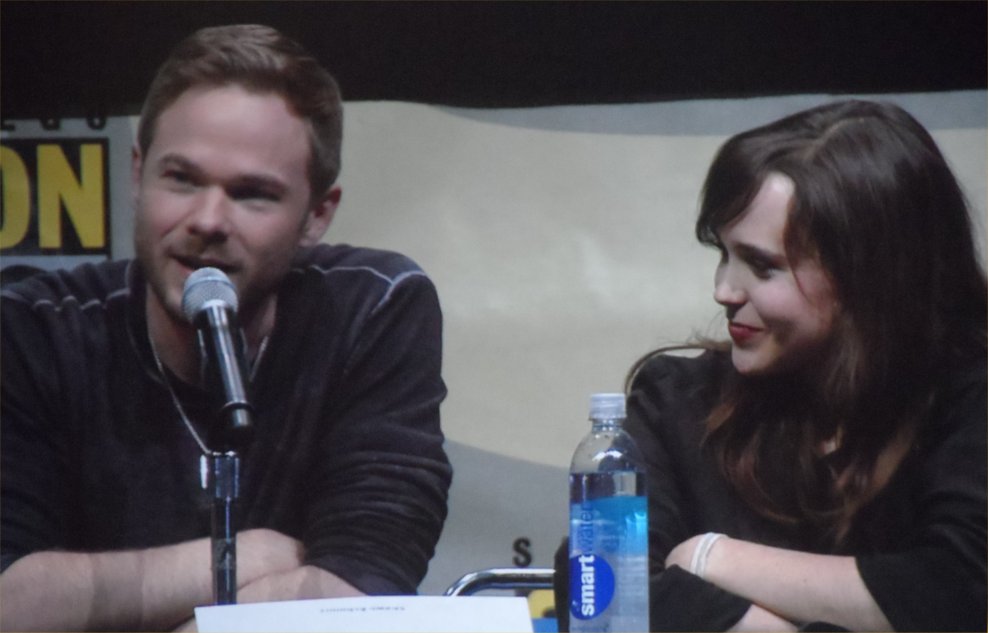 As for the producers, Simon said that he grew up reading the comics, so being loyal to the original story was the most important thing to them, then  Lauren and Hutch offered their sentiments about the film and the cast.
It was then opened up for audience questions, although Geoff warned that not a lot of the plot could be discussed. The first audience member asked if there was any room for Deadpool in this universe, to which Bryan Singer replied, "Anything is possible," but said that Deadpool would not be in this movie. Geoff asked Hugh what would happen if Wolverine and Iron Man got into a fight, and Hugh answered, "Oh, I don't want to be responsible for taking down Iron Man, but, you know" but then quickly added, "I'm kidding!" Hugh said he was "all for it" but that there's people way above him that have to decide that.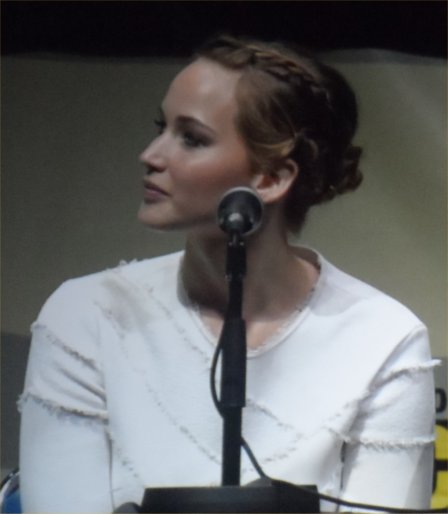 The next audience question was if the cast members could pick another X-Men character to be, who would it be and why? Jennifer pointed out, "Well the good thing about my character is that I can do that to anybody."
Another audience member asked Hugh the difference between preparing for his stand alone Wolverine films versus working with the group. He misheard the word "group" as "groove" and answered, "The Wolverine groove really is the same. And if you come to my house, most Saturday nights, I'm groovin' as Wolverine."
Then an audience member from Australia asked if we would ever get to see a Gambit/Rogue involvement. Anna deferred to Bryan, who answered, "We're exploring all options at the moment, right?" Anna replied, "I'm down with it." James McAvoy said he was really jealous, and asked if there were any Scotland fans, but judging from the lack of cheers, it didn't seem like it.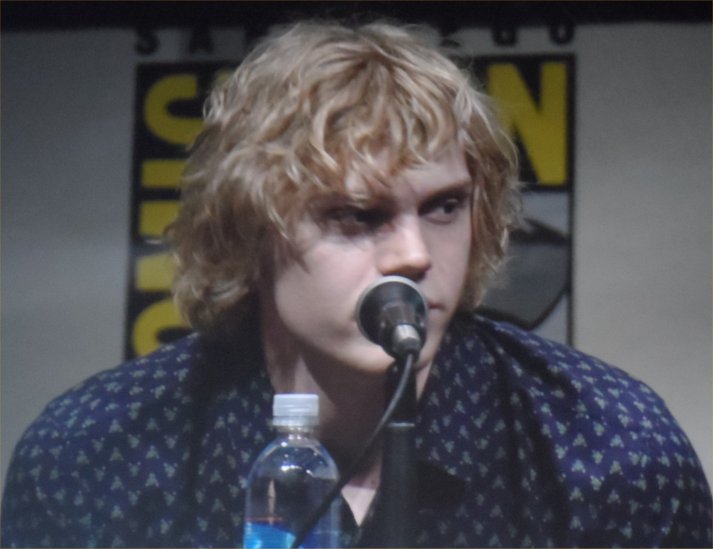 Geoff then brought up Quicksilver, and Evan talked about how the character talks quick and moves quick, while everyone is very slow compared to him. "It's like he's always at an ATM waiting for the bastard in front of him to finish." Michael Fassbender added, "He's got excellent genes," as his character, Magneto, is Quicksilver's father. Geoff asked if it's going to be the green costume or the blue costume, and Bryan answered, "It's going to be a 70s costume," further commenting that he grew up in the 70s and had forgotten how hideous some of the clothing was back then. James McAvoy took offense at that, saying, "Whoa, whoa, whoa! I look incredible in this film, I just want that out there!" Bryan conceded that James and Michael make it look good, but then burst out laughing hysterically saying, "Peter Dinklage looks like my father in this movie!" Peter replied, "Oh, that handsome?" Bryan also revealed that Peter is not wearing a wig in the movie, that's his real hair. Peter added, "I got a sweet Tom Selleck mustache sporting too, so ladies!"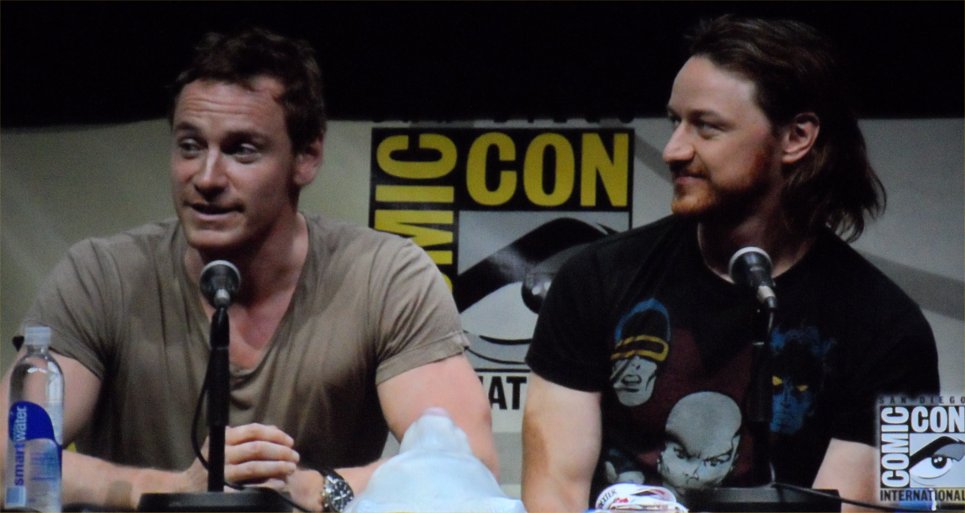 Going back to audience questions, the next question was about how Hugh has starred in both musicals and big budget films, and unique characteristics he brings to each medium. He said that there wouldn't be any singing in Wolverine, to which audience members expressed dismay, to which he responded, "Really? You really want Wolverine: The Musical?" The panelists then started a drumroll on the table, encouraging Hugh to sing. Hugh finally gave in and burst into song: "I'm gonna slice 'em! I'm gonna dice 'em!" Hilarious! Hugh then told a story that he had gotten dressed up in his full Wolverine costume that morning, and not one person stopped him. He said, "One guy goes, 'Yeah, not bad,' and another one said, 'Whoa, way too tall buddy, way too tall.' "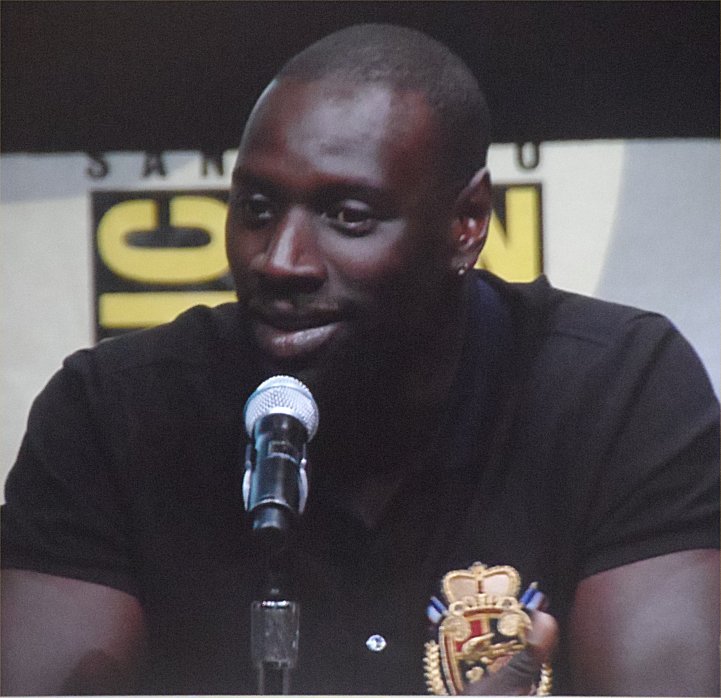 The next audience member asked the panelists' favorite X-Men character, other than who they are playing. Evan, Anna, and Hutch answered Wolverine, while Peter, Michael, Halle, and Simon answered Mystique. Nicholas answered Magneto, and Jennifer said Evan took her Wolverine answer, so instead said Storm. Bryan answered Professor X, "'cause he's in charge," and Omar also answered Professor X. James answered Gambit, because he has a crazy accent and "if people are able to understand him, then maybe they'll be able to understand me." Hugh said Deadpool, Shawn said Nightcrawler, Ellen said Bishop, and Lauren said Jean Gray. Ian answered that if he couldn't play the younger Magneto, he'd like to grow wings and play Angel.  However, I think the best answer was Patrick's: "Any female character in any X-Men movie, because then I might stand the chance of winning an Academy Award."
With that, the panel wrapped up, and we got to watch the amazing footage from X-Men: Days of Future Past one last time.

Although there's not an actual trailer available yet, here is a teaser trailer which was recently released, where we get some insight into the company run by Peter Dinklage's character, Trask.