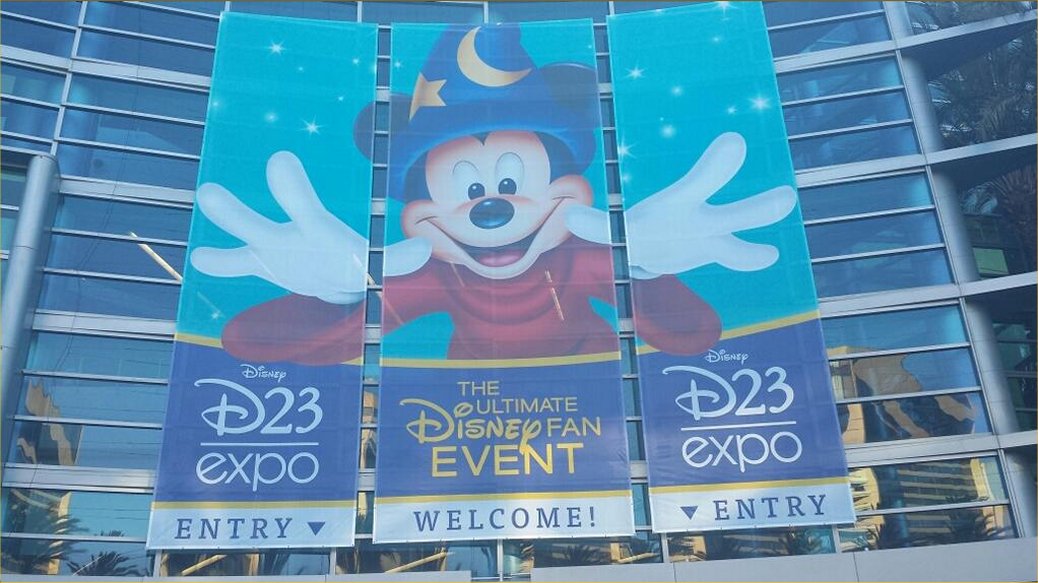 Camping out since 4:30AM on the morning of Saturday, August 10, we were eager to get into the "Live Action Panel" at D23 Expo, Disney's biannual convention, which was scheduled to take place in the 4,000 seat Arena from 10:30am-12:30pm.  Disney had its hands full, so we were hoping for a lot of cool reveals.  The panel was introduced by a "sizzle reel" of live action film clips, such as Thor, Captain America, Saving Mr. Banks, and even non-live action films, such as Planes. Josh will provide the recap up through Disneynature, and Violet will take over starting with Muppets Most Wanted.
[Note: We apologize for our lack of pictures from the panel, as cameras and any type of recording devices were not allowed inside the Arena.]
Following the "sizzle reel,"  the panel begins with Alan Horn, Chairman of Walt Disney Studios, discussing Disney's success, and acquisitions of Pixar in 2006, then Marvel in 2009, and finally Lucasfilm in 2012.  Horn then moves right into Lucasfilm.
Lucasfilm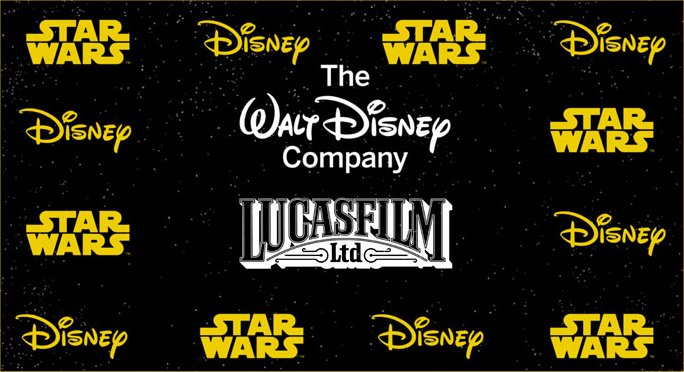 He begins with a personal story from when he first saw Star Wars, and him getting pulled over as he was driving home from the theater, telling the cop he was trying to hit light speed. This didn't work for him though, as the cop still gave him the ticket, he says.  Horn also talks about visiting Lucasfilm headquarters, and ending meetings with "May the Force be with you".  He didn't know what to say in response, so he said, "And with you, my brother." But back to news, he informs us that Episode VII is set for release in 2015 and that several stand alone films are in the works as well.  He also informs us that J.J. Abrams will be at the helm directing Episode VII, that John Williams will do the score, and that the writer of Toy Story 3, Michael Ardnt, will be writing the story of Episode VII.  All of this information has already been revealed to the public.  Where is the big announcement?   Unfortunately, Star Wars fans are left wanting, as Horn explains, "Dark forces" are at work, preventing him from revealing any big news.  This is disappointing, as I and many other fans thought something would be revealed, even if just the title of the film.  Alas, it was not meant to be.
Marvel – Thor: The Dark World
Moving right into Marvel, Horn introduces Kevin Feige.  Feige comes out and discusses the Marvel "Phase" plan that we have heard much about.  He discusses the success they have had, and moves right into Thor: The Dark World.  We are given some footage to watch, which unfortunately was the same footage seen at Comic-Con a couple weeks prior.  You can read our synopsis of that footage by clicking here.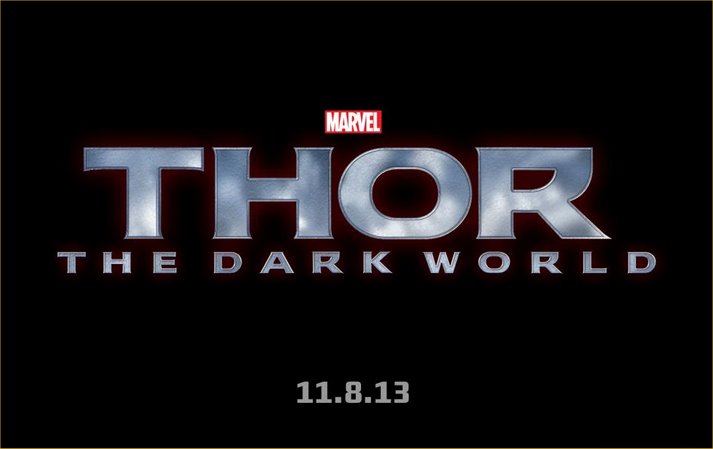 After the footage, Kevin Feige introduces some of the cast.  No Thor/Chris Hemsworth, unfortunately, but we do see Loki/Tom Hiddleston again.  He is not in the full Loki get-up, for which he apologizes.  He says he doesn't want to ask the Disney audience to kneel before him, however I am sure there are many teenage girls who would.  Hiddleston has brought some other cast members with him though, namely Natalie Portman and Anthony Hopkins.   Both draw applause from the audience, and even a standing ovation is given to Anthony Hopkins. Natalie Portman says that she is happy to meet fans from afar, and Anthony Hopkins says he is excited to be there.  Unfortunately, we do not get much time for them to talk, but we are shown one more piece of footage.
The new footage we see has Natalie Portman's character, Jane, in some sort of medical containment device, in Asgard.  There appears to be something wrong with her, as the Asgard "doctors" examine her.  Odin (Anthony Hopkins) tells Thor to return her to Earth where Earth doctors can try to fix her.  Natalie Portman's character takes offense to the way Odin is treating her.  The Asgardian medical staff tries to move her but some sort of force-field pushes them away.  Odin then reveals that whatever is making her ill is trying to protect itself.  We also learn that they are calling it some sort of "infection".  The scene ends with Thor, Odin, the medical staff and Jane seemingly not knowing how to proceed.
Marvel – Captain America: The Winter Soldier
Quickly moving on, Kevin Feige jumps right into the Captain America: The Winter Soldier.  We get some footage at the beginning, and again, it is the same footage from Comic-Con.  You can read the review of the footage by clicking here.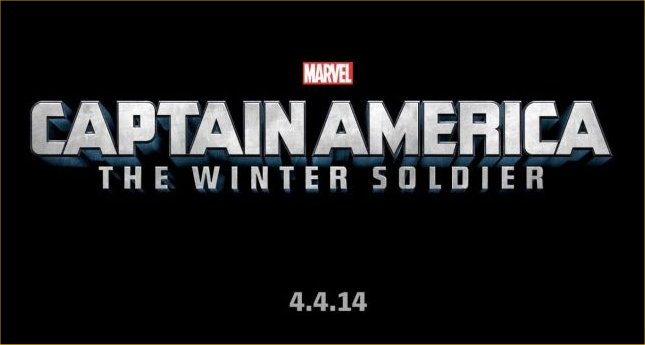 After the footage, some of the cast of Captain America is brought to the stage, including Anthony Mackie playing Sam Wilson/Falcon, Sebastian Stan playing Bucky Barnes/Winter Soldier, and Chris Evans playing Steve Rogers/Captain America.  Kevin Feige and the cast discuss the film, rehashing much of Comic-Con.  Chris Evans talks about the societal change for Steve Rogers after being frozen in time.  Sebastian Stan discusses Bucky Barnes as not being dead as thought from the first film.  Mackie discusses the Falcon being introduced to the Marvel movies, and makes sure to let us know that, despite his pink shirt, the Falcon will shoot people.  He was sure to emphasize that.  Feige asks Evans about where he said he would be going after finishing filming, and Evans forgets.  He should have remembered though because it was Disneyland!  Evans then tells a funny story of being asked to go to Disneyland, and almost forgetting about D23.  He then says he might even head over there after D23. Curious to know how many people attempted to find him there.
After their interview,  Feige says that the film is just beginning to be cut together, but offers the audience some more footage of Captain America: The Winter Soldier.  It was probably the best part of the Marvel panel, as it was something that no one has seen before and it was pretty awesome really.
The scene begins with Captain America in an aircraft.  Black Widow (Scarlet Johansson) keeps making hints that he should ask her out, but he doesn't seem into it.  He then takes a leap out of the plane – without a parachute. He winds up in the ocean, next to a larger cargo-looking ship. We have some unfinished textures panning across the ship, and we see Captain America stealthily board the ship.  He begins taking guards out one or two at a time quietly, Splinter Cell/Metal Gear Solid style.  He gets into some trouble, but Black Widow and Falcon parachute in to assist. They continue taking guards out, and Natasha Romanoff continues to hint at wanting a date.
Overall, I really liked this footage. It definitely got me excited for Captain America.  We get to see some really cool use of his shield, which I thought may come off as cheesy, but actually works really well.
Marvel – Guardians of the Galaxy; The Avengers 2: Age of Ultron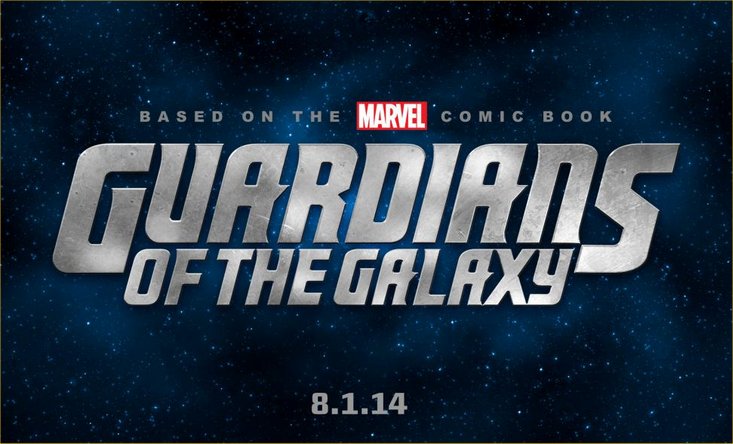 Feige moves on to Guardians of The Galaxy.  Obviously, not many people are familiar with it, which Feige indicates is the reason it will be a lot of fun.  He seems really excited about this franchise.  Again, he provides some footage, which is the same as the Comic-Con stuff we saw.  Click here for a description of this footage.
Unfortunately, Kevin Feige did not have any further footage for this film, since they are only a few weeks into shooting.   He closes the panel with one last piece of footage.  Footage, again, we had already seen: The Iron Man helmet being reshaped into the Ultron's helmet, which is a teaser for The Avengers 2: Age of Ultron.
Disneynature – Bears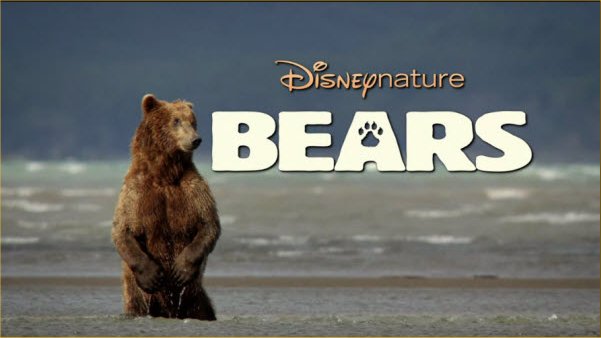 After the Marvel segment, Alan Horn comes back to the stage and moves into more Disney-centric films, starting with Bears.  Bears is a Disneynature film, which is basically a documentary following a family of bears.   Horn discusses the past nature films, and their success, with 4 of the 5 top grossing nature films being Disney.  He also announces a partnership with the National Park Foundation, and says that for every person that goes to see Bears during its opening week, Disney will make a donation to the National Park Foundation.
We get a brief trailer, showing some cute moments of bear cubs living with their mother in the mountains.  The film is set to release Earth Day of 2014, April 18th.
Muppets Most Wanted
Horn then introduced Sean Bailey, President of Walt Disney Studios Motion Picture Production, who provided us with a trailer for Muppets Most Wanted, the sequel to the 2011 film The Muppets. In Muppets Most Wanted, the Muppets become unwittingly involved an international crime caper. Bailey announced that the film would feature original songs by Bret McKenzie, who also wrote original songs for The Muppets.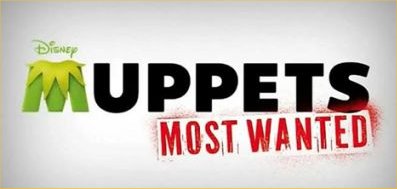 Ty Burrell then drove out onstage in the same tiny Interpol car that we saw him driving around in during the trailer. In the film, Burrell plays French Interpol Agent Jean Pierre Napoleon, who is teamed up with Muppet Sam the Eagle, who is a C.I.A. agent, in the investigation. In the trailer, we saw Burrell's character and Sam the Eagle having a hilarious competition about who has the biggest badge. Burrell then talked about working with Muppets, and being easily distracted by all the puppeteers. He also apologized to any French people in the audience for his French accent. At the end of his short interview, he got back into his tiny Interpol car and drove off stage.
We then got a "live" satellite feed of Miss Piggy from London. Tina Fey and Kermit then showed up on the feed, both wearing "P23 Expo" shirts. Apparently, Miss Piggy thought we were all there to celebrate her at "Piggy Expo." However, Tina Fey and Kermit had to break the news to her that it was actually for Disney fans, not Miss Piggy fans. She wasn't too happy about that.
Then we got to watch a clip from the movie, which featured an entire song and dance number between a Russian Kermit look-alike named Constantine and Ricky Gervais, who plays his assistant, Dominic Badguy (as he explains to the Muppets is pronounced "Bad-gee," since it is French), where they sing a catchy song about Constantine being Number 1 and Dominic being Number 2. There's a big tap dance part in the song by Dominic, but since it focuses on Dominic's feet the whole time, one can safely assume that Ricky Gervais was not the one doing the tap dancing!
From what we can put together between the trailer and the clip, it seems as if Constantine, who looks exactly like Kermit except for a mole on the right side of his face, wants to steal the Crown Jewels. He cleverly switches places with Kermit by drawing a mole on Kermit's face, landing Kermit in Russian jail, where Tina Fey plays a Russian jailer. Meanwhile, Constantine covers up his own mole with green paint, and seamlessly infiltrates himself with Kermit's Muppet friends, with the help of his assistant, Dominic Badguy. Constantine tells the Muppets that "everything Dominic says is right," and they trust him because they think he is Kermit. This will obviously lead to Dominic telling the Muppets to do bad things, and the Muppets not questioning it because of what "Kermit" told them about him.
All in all, it looks like a pretty funny movie that I might not have considered seeing if not for seeing the trailer and clip here at D23 Expo! Muppets Most Wanted will be in theaters March 21, 2014.
Into the Woods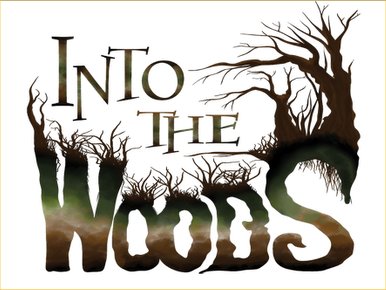 Next up on the agenda was the film Into the Woods, which will be a musical, and is based on the Broadway musical. The film will be directed by Rob Marshall and produced by Marc Platt.  It's a spin on fairy tales, where we see what "happily ever after" really looks like. Bailey announced that the film would begin shooting in two weeks, and that Meryl Streep will play the Witch, while Johnny Depp will play the Big Bad Wolf. Ana Kendrick, Chris Pine, and Emily Blunt will also star in the film, although it was not announced in what capacity (but if you look on IMDB, it shows that Kendrick will play Cinderella and Pine will play Cinderella's Prince, while Blunt will play the Baker's Wife).
Into the Woods will be released in theaters on Christmas Day in 2014.
Cinderella

Cinderella will be a live action take on the 1950 animated Disney classic, which will stay faithful to the original, but "elevate" it. In the updated film, we will see things that we didn't see in the original, such as politics of the royal court. The film will be directed by Kenneth Branagh (Thor), who was unable to make it to D23 Expo, but we got to watch a video message from him, and got an "early look" at the movie. It was basically him talking about making the movie, though we did get to see a bit of Lily James, who plays Cinderella, in her Cinderella gown (although Bailey stressed that the gown was not yet completed). He also announced that Richard Madden (Game of Thrones) would be playing the Prince, Cate Blanchett will play the Stepmother, and Helena Bonham Carter will play the Fairy Godmother.
Cinderella is set to hit theaters March 13, 2015.
Maleficent
Bailey then talked about Maleficent, the untold story told from the perspective of the witch from Disney's 1959 animated classic, Sleeping Beauty. The film reunites a team that worked on the 2010 live action film Alice in Wonderland, and will be directed by Robert Stromberg, produced by Joe Roth, and written by Linda Woolverton. The story will intersect with many of the scenes we saw in Sleeping Beauty, though it will begin from when Maleficent was a teenage fairy, and show us the ruthlessness of the human king, Aurora's father, which prompts the curse that Maleficent places upon Aurora. Maleficent will watch Aurora, played by Elle Fanning (Super 8), grow into a young woman, and we will even get to see the epic battle with the dragon. But Bailey warned, we might just find ourselves rooting for the other side this time.



Bailey then brought Angelina Jolie to the stage, who entered to a standing ovation. Jolie talked about how Maleficent was always her favorite since she was a little girl, and how she was terrified of Maleficent, but also drawn to her. She told us that her brother was actually the one who called her up to tell her that Disney was making a movie about Maleficent, to encourage her to try to get the role. When asked how the set of Maleficent looks compares to Sleeping Beauty, Jolie described it as "beautiful with an edge," but also said that it stays true to the original.
Jolie also shared an anecdote about being on set dressed as Maleficent, and how children often visit the set and scream when they see her. One time she went to go visit with a child, thinking that she's a Disney character, and children like Disney characters. But she forgot that she was a scary character until the child said, "Mommy, please tell the mean witch to stop talking to me." Jolie then spoke about Disney being very important in her family, and revealed that her 4-year old daughter plays young Aurora.
After Jolie left the stage, we got to watch footage from Maleficent, which started off with the three fairies bestowing gifts upon baby Aurora, when they are interrupted by Maleficent bursting in to curse the baby. While we hear Jolie's voice cursing Aurora, we see flashes of Aurora as a child and then as a young woman, pricking her finger on the spindle and falling into a deep sleep.
Maleficent is scheduled to be released in theaters July 2, 2014.
Tomorrowland
We then watched a video about how there are many undiscovered treasures just waiting to be found in the Disney Studios archives, which is lovingly called "The Morgue." One of these treasures was a box mysteriously labeled "1952" that contained miscellaneous items within it. Tomorrowland will be a live action mystery-adventure film about this mysterious box and its contents. The film will be directed, written, and produced by Brad Bird (Ratatouille), written and produced by Damon Lindelof (Star Trek, Lost), and will star George Clooney as an inventor involved in the Tomorrowland project.



Bailey then introduced Bird and Lindelof, who also brought out the actual 1952 box on a table. They immediately showed us some of the items that they had found in the box, starting with a picture of Walt Disney with Amelia Earhart with "April 1945" written on it – several years after she had disappeared. However, they explain that it was a hoax, as the original was an older picture of Earhart with Cary Grant, but someone had superimposed Walt's face over Grant's face, and they showed us the picture from which the image of Walt's face was taken.
Another item they found in the box was the August 1928 issue of Amazing Stories, a popular sci-fi magazine at that time. They had also found a piece of cardboard in the box with several small rectangles cut into it, which they figured out that if they placed the cardboard over a certain page in the magazine, it decodes a secret message. Lindelof and Bird then revealed that they just started principal photography on the film last week.
Yet another item from the box was an old parchment containing the plans for the It's a Small World ride, which Disney debuted at the 1964 World's Fair in New York. However, when you look at the plans under blacklight, it reveals what appears to be a secret holding room and other things beneath the ride, which begs the question, what was going on below the attraction at the fair?
The last item they showed to us was a disc that was the size of a record, but which contained animation on it. On the disc's sleeve is Walt Disney's approval signature "OK Walt" and we see that the disc is titled "A History of Tomorrow" and dated 11-63. However, the disc's surface is all scratched up, as if someone didn't want anyone to see the contents of the disc. Lindelof and Bird informed us that they're working on improving the quality of the animation found on the disc, as well as the sound. They joked about how the audience probably wants them to pull George Clooney out of the box, but it wasn't going to happen, and all they had to offer was "dusty old box and dusty old sound."
We then got to watch what they have been able to salvage from the disc so far. It was basically animation starting from cave paintings, with a narrator's voice bringing us throughout time, talking about the progress man has made, highlighting inventors and great minds such as Lincoln, Edison, and Tesla. There also appeared to be criticism about society, and there was a dramatic animated scene of the atomic bomb. It was hard to follow what was going on, as it skipped around quite a lot, presumably due to all the scratches on the disc. However, it ended with a shot of a futuristic looking city, and the narrator's voice saying, "In 20 short years, we will share this extraordinary place with the entire world. So, would you like to see it?"
Not sure I have a grasp on what the actual plot of the film will be, but the contents of this mystery 1952 box are quite intriguing! Starting at 2:00pm that day, a Tomorrowland exhibit opened up at D23 Expo, displaying all of the contents of the 1952 box.
Tomorrowland will be in theaters December 12, 2014.
Saving Mr. Banks
Saving Mr. Banks is the story behind the story of the 1964 Disney film Mary Poppins, and brings Walt Disney's personal experience to the big screen. Tom Hanks plays Walt Disney himself, while Emma Thompson plays P.L. Travers (the author of the Mary Poppins novels), Paul Giamatti plays Travers's limo driver, Colin Farrell plays Travers's father in flashback scenes, Bradley Whitford plays writer Don DaGradi, and B.J. Novak and Jason Schwartzman play songwriting duo Robert and Richard Sherman, respectively. The film is set in 1961, when Walt is finally able to obtain the movie rights to Mary Poppins after pursuing them from Travers for 20 years.



We then got to watch a clip from the movie of Travers's first day at Walt Disney Studios in Burbank. She arrives by limo and is greeted by DaGradi and the Shermans. DaGradi greets her by her first name, but she insists on being called Mrs. Travers.  When she meets with Walt, he is very informal with her, even calling her "Pam," which she doesn't like very much. He tells her about how he made a promise to his daughter, and he always keeps his promises, even if it takes 20 years. Travers seems very adamant against Mary Poppins being a musical. Later, Walt has Travers meet him at Disneyland, and her limo driver drives her right through the front gate of the park. Walt brings Travers to the carousel, where she hems and haws about actually riding on one of the horses, until Walt commands, "Just get on the horse, Pamela." She complies, and then he tells her that he just won a bet that she wouldn't ride on one of the horses!
Jason Schwartzman and B.J. Novak were then brought out on stage. Schwartzman talked about how Richard Sherman taught him how to play music the same way that he did on the piano, and that it was like having "master classes in songwriting." Schwartzman also commented that Richard Sherman is "a really good winker. He throws you a lot of winks. It's like the bigger high five." Novak confirmed that this was his first – and last! – time singing on film. Then they left the stage, and we got to watch one more clip.
In this clip, we see a table read with the Shermans, DaGradi, and Travers, as Travers goes through her book with them. You can tell that she is going to be annoying about every single little detail. She mentions that she doesn't want Dick Van Dyke in the movie. The guys decide to head to the piano and break into song, as they sing "Chim Chim Cher-ee." She questions them about a word in the song, to which they reply that they made it up, and she says, "Well, un-make it up!"  They decide to hide the sheet music for "Supercalifragilisticexpialidocious."
The clip ended there, and just as the audience thought the panel was over, Schwartzman and Novak came back out on a wheeled piano, as Schwartzman played the piano and both sang "Let's Go Fly a Kite." Then Richard Sherman came out on stage to a standing ovation, and joined in singing, as several dancers wearing dresses, coats and top hats from the Mary Poppins-era came out on stage "flying" kites. As the audience joined in singing, as well as clapped along, more dancers came out flying kites along the aisles in the Arena. At the very end, confetti shot into the air above the first several rows of seats. What an unexpected finale!