There are so many conventions and geeky events going on these days that it's hard to keep track of them all! Sure, we attend and report on some (click here for our personal calendar of conventions), but there are way more than that going on during any given weekend. So we've decided to give you a monthly list of comic, pop culture, fandom, gaming, etc. conventions and events taking place in the Southern California area, since that is where we are based. Read on to find out what geeky conventions and events are going on in So Cal for the month of May 2017!
Bats Day in the Fun Park
When: May 5-7, 2017
Where: DoubleTree Suites by Hilton Hotel Anaheim Resort – Convention Center, 2085 South Harbor Blvd, Anaheim, California 92802
Cost: Varies by event; FREE entry to Bats Day Black Market vendors
Description: Bats Day is a convention type event that happens during an entire weekend, once a year. Bats Day attracts people from all dark subculture genres and walks of life, from Deathrock to Goth, Industrial to Steampunk, Rockabilly to Psychobilly, Halloween and anywhere in between, all for the love of Disneyland, to have some spooky fun. The first 2 days of the weekend are reserved for events at the official hotel. Some of the events include a private dinner and a spooky shopping experience with over 60 exhibitors. The last day is spent at Disneyland, CA, for meetings and photo ops.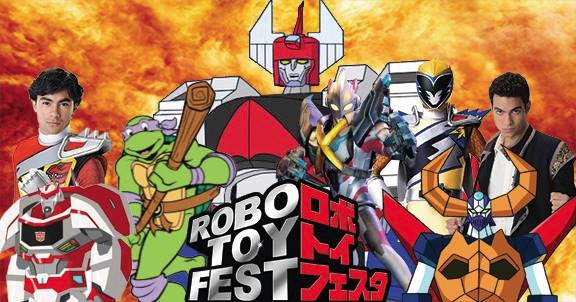 Robo Toy Fest
When: May 7, 2017
Where: Pasadena Convention Center, 300 East Green Street, Pasadena, CA 91101
Cost: Early Bird admission $15.00 at 9am; General Admission $10.00 at 10am; Free Admission after 4pm, Show ends at 5pm; Kids under 8 FREE
Description: Robo Toy Fest is a one day convention for toy collecting selling and trading with celebrity guests and a kids play area. We will have many vendors on hand to buy, sell, and trade. Gift bags while supplies last.
Wyrd Con
When: May 11-14, 2017
Where: Hilton Costa Mesa, 3050 Bristol St., Costa Mesa, California, 92626
Cost: 4-Day Pass Special $55 (Standard 4-day $75); 2-Day Pass $35; Last Party on Alderaan $25; Order of Umbra $165
Description: A mix of popular geekery, live games, and hands on workshops all focused on making the stories we experience better than ever.
Gaslight Gathering
When: May 12-14, 2017
Where: Handlery Hotel, 950 Hotel Circle N, San Diego, CA 92108
Cost: Weekend Ticket $50; Saturday $30; Sunday $35; Saturday Night Party $20; Mother's Day Tea $45; Children 12 and under FREE with paid adult
Description: San Diego's Finest Steampunk & Victoriana Convention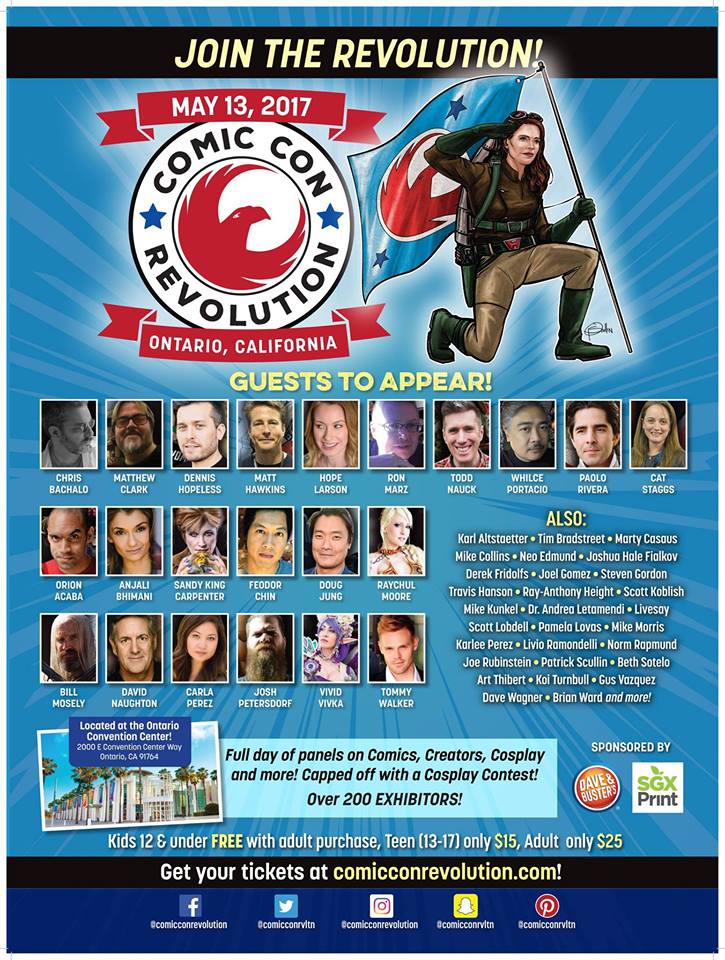 Comic Con Revolution
When: May 13, 2017
Where: Ontario Convention Center, 2000 E. Convention Center Way, Ontario, CA, 91764
Cost: Adult (18+) $25; Teen (13-17) $15; Children 12 and under FREE with paid adult (limit 2 per paid adult ticket)
Description: Attendees can expect a full exhibit hall with over 200 exhibitors including comic creators (over 100 creators in Artist Alley), new comic dealers, vintage comic dealers, Comic publishers, toy & collectibles vendors, crafts, costumes, clothing, cosplayers, fan groups, media stars and more.
CurioCon
When: May 13-14, 2017
Where: Pasadena Convention Center, 300 East Green Street, Pasadena, CA 91101
Cost: 1-Day Admission $10; Weekend Admission $15; Kids 10 and under FREE
Description: CurioCon is an annual Southern California convention for artists, designers, producers, and fans to converge for a fun-filled weekend celebrating independent creators and everything that makes them unique! Find limited edition toys, original art, exclusive events, intriguing activities, and more!
WhedonCon
When: May 19-21, 2017
Where: Warner Center Marriott, 21850 Oxnard St, Los Angeles, CA 91367
Cost: 3-Day Adult (17+) $45 ($50 at door), Youth (6-16) $25 ($30 at door), Student/Military/Law Enforcement $40 ($45 at door); Friday Adult $20 ($25 at door), Youth $10 ($15 at door); Saturday Adult $30 ($35 at door), Youth $15 ($20 at door); Sunday Adult $20 ($25 at door), Youth $15 ($20 at door)
Description: WhedonCon is a Whedonverse convention, designed by fans for fans, with the aim of harnessing the power of fandom to raise money for charities while creating a fun, interactive environment for attendees. We aim to educate while entertaining in all areas of fandom: books, comics, television, movies, animation, technology, steampunk, arts and sciences. In addition to dealers' room and panels, there will be seminars, hands-on workshops & meetup areas on those topics.  Have fun while doing good at the same time!
Califur the 13th
When: May 19-21, 2017
Where: Fairplex Sheraton, 601 W McKinley Ave, Pomona, CA 91768
Cost: 3 Day Membership $60; Friday $30; Saturday $35; Sunday $25
Description: CaliFur (CF) is a convention that succeeded the first furry convention ConFurence as the annual furry event of Southern California. Califur is organized by FENEC Adventures. With a diverse audience, Califur provides just as diverse programming. Reoccurring events include: Pet Auction, Cabaret, Live DJ'ed dances, table top gaming and video gaming, Fursuit parade, P.A.N.T. Panel, Fursuit Panels and Califur After Dark, a set of events with an adult 18+ attendance.
Fantasia Comic Con
When: May 19-21, 2017
Where: Riverside County Fairgrounds, 82503 US Highway 111, Indio, CA 92201-5633
Cost: Adult Friday Ticket $16; Kids Friday Ticket $10; Adult Saturday Ticket $20; Adult Sunday Ticket $18; Adult 3 Day Pass $30; Kids 10 and under FREE with paid Adult Ticket (one child per adult)
Description: City of Indio's Fantasia's ultimate goal is to meet the needs of the fan first. So many comic cons forget the true purpose of bringing these three mediums together for the benefit and enjoyment of the fans in attendance. City of Indio's Fantasia Con has not forgotten this creed and is committed to the fans first in satisfying their every need. We hope to accomplish this by featuring Pop Culture, celebrities, independent artists, cosplay, video games and most importantly of all – comics. City of Indio's Fantasia Comic Con is a place where entertainment, pop culture and fandom can all intersect for the enjoyment of all and the experience of a lifetime.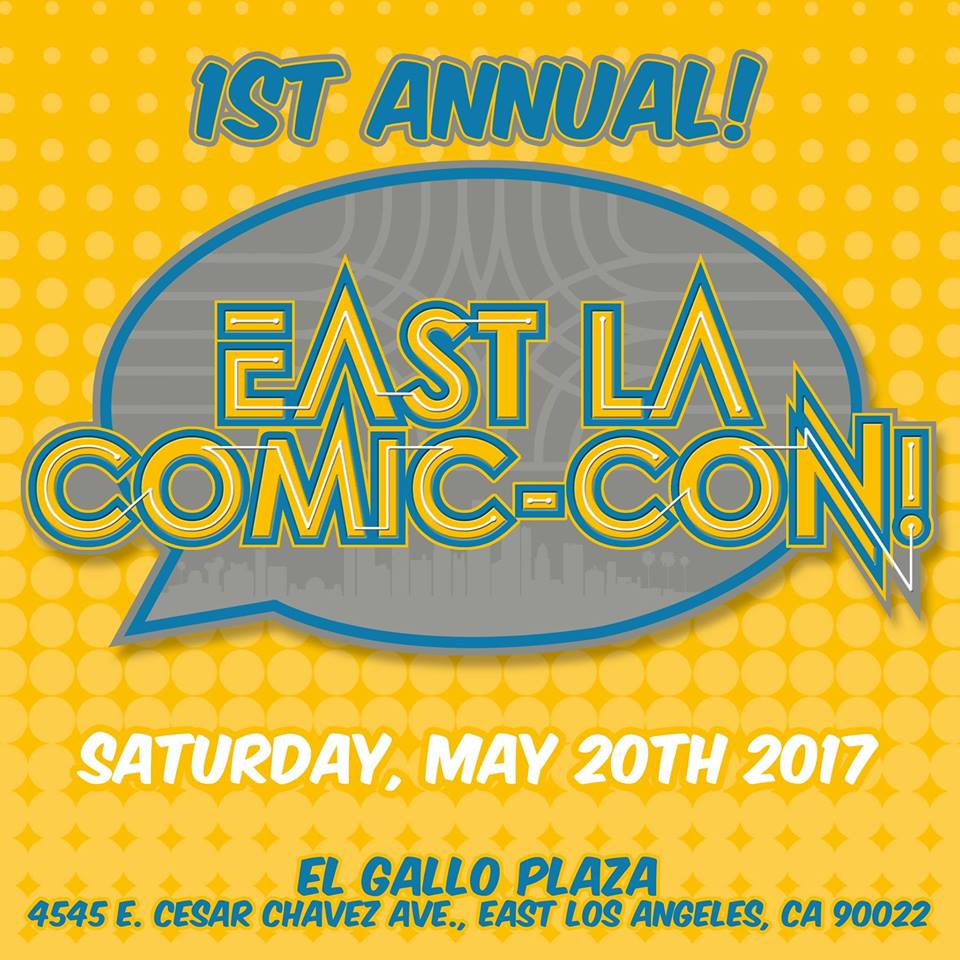 East LA Comic Con
When: May 20, 2017
Where: El Gallo Plaza, 4545 East Cesar E Chavez Avenue, East Los Angeles, CA 90022
Cost: FREE
Description: The East LA Comic Con was founded in 2016 by a group of life long comic and pop culture fans who grew up and live in East Los Angeles. Headed by Peter J Mellini, owner of Nostalgic Books and Comics in San Gabriel CA, this first of its kind show is dedicated to bringing an epic pop culture experience for all that reflects the fans of the surrounding communities.
HorrorCon Jr.
When: May 20, 2017
Where: Expo Arts Center, 4321 Atlantic Ave, Long Beach, CA 90807
Cost: General Admission $8.50; Members FREE; Children under 13 FREE
Description: In 2017, HorrorCon International and J. Meyers Events are proud to present "HorrorCon Jr.", an art show and expo dedicated to all things relating to Horror, Halloween, and Day of the Dead.  From special effects artists and shockshow performers to artists, crafters, and vendors, there's something for ghosts and goblins of all ages to enjoy.  Part of the proceeds will benefit Sunnyside Cemetery's efforts to preserve, maintain, and keep its historic grounds open to the public.
Orange Public Library Comic-Con
When: May 20, 2017
Where: Orange Public Library & History Center, 407 E. Chapman Ave, Orange, CA 92866
Cost: FREE
Description: Comic, fantasy, and science-fiction lovers of all ages are invited to our first ever Orange Public Library Comic-Con. Cosplay, contests, giveaways, crafts, and much more will take place throughout the day. Local businesses, comic artists, and authors will also appear to showcase their wares and works.
Gamex 2017
When: May 26-29, 2017
Where: Hilton Los Angeles Airport, 5711 W Century Blvd., Los Angeles, California 90045
Cost: Full Con Preregistration $50; Full Con Pass $60; One Day Pass (Saturday/Sunday) $30; One Day Pass (Friday/Monday) $15; Children 12 and under with Adult Admission $10; Shoppers Pass FREE
Description: Strategicon brings to you the widest array of family, historical, fantasy, and science fiction board, card, computer, miniatures, and roleplaying games at each and every one of our conventions. We hope that you pay a visit to the various game retailers and manufacturers in the dealer area of the convention, or perhaps attend some of the many seminars, demonstrations, displays, tournaments, and events that make up this convention.

Sherlocked
When: May 26-28, 2017
Where: LAX Marriott, 5855 West Century Blvd, Los Angeles, CA 90045
Cost: Standard $125; Silver Package $265; Gold Package $595; VIP Package $2,995; Child (ages 5-12) Weekend Ticket $75; Children 4 and under FREE with paying adult
Description: The official Sherlock convention – USA. The three day event will bring you the opportunity to immerse yourself in the world of Sherlock, featuring cast and creators from the show with a wide variety of Sherlock themed activities and events.
Will you be attending any of these Southern California May conventions or events? Do you have any to add? Let us know in the comments below!