There are so many conventions and geeky events going on these days that it's hard to keep track of them all! Sure, we attend and report on some (click here for our personal calendar of conventions), but there are way more than that going on during any given weekend. So we've decided to give you a monthly list of comic, pop culture, fandom, gaming, etc. conventions and events taking place in the Southern California area, since that is where we are based. Read on to find out what geeky conventions and events are going on in So Cal for the rest of August and all of September 2017!
The All-American Collectors Show
When: August 18-19, 2017
Where: Glendale Civic Auditorium, 1401 Verdugo Rd, Glendale, CA 91208
Cost: Friday Special Preview Admission $25; Saturday General Admission $10
Description: The Glendale All American Collector's Show now over 40 years old features over 100 dealers from through out the United States offering for sale the best in vintage toys, advertising, coin op, dolls, breweriana, signs, comic books, paper ephemera, battery op toys, Star Wars, Hollywood memorabilia, gas and oil collectibles and much, much more.
Club Comic Con
When: August 19, 2017
Where: Stars On Brand, 417 N Brand Blvd, Glendale, California 91203
Cost: General Admission $20; VIP Admission $40
Description:  Don't let post-con depression get you down, we've got your cure! A night of DJs, dancing, cosplay and more! We've discovered an excellent new venue in Los Angeles with a full service bar AND food, AND hookah vape service available in select areas of the club!!! How awesome is that?! Grab your friends and come make some new ones as the LA, OC, and IE nerd communities come together to celebrate their fandoms with an all night dance party! COSPLAY is always welcomed but NOT AT ALL REQUIRED – express your fandom in any way you're comfortable! This is an 18+ event.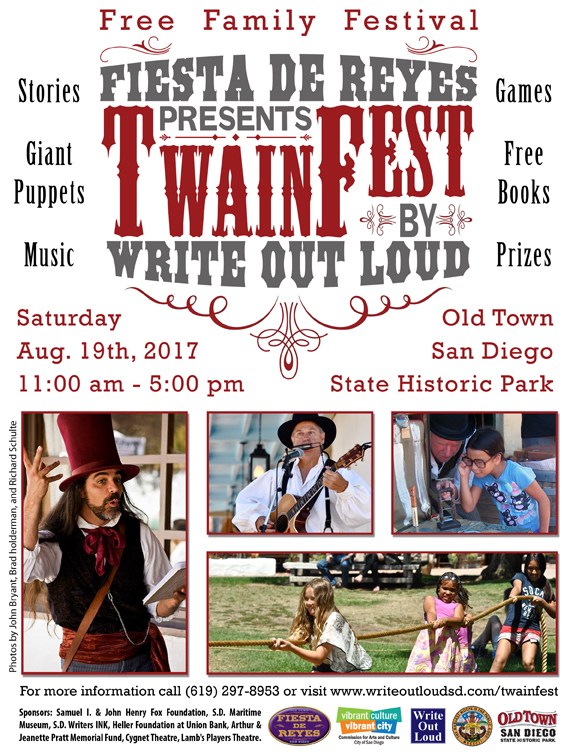 TwainFest
When: August 19, 2017
Where: Old Town San Diego State Historic Park, 4002 Wallace St, San Diego, CA 92110
Cost: FREE
Description: TwainFest is a FREE celebration of Mark Twain and other writers of the 19th century.  Great fun for all ages. Play unique games designed especially for TwainFest. Take home FREE books. Enter the Literary Costume Contest. Hear tall tales, stories and poetry. Visit Dr. Frankenstein's Laboratory. Delight in Giant Puppets. Learn to play the Fife and Drum. Vote in the Election of 1872.  Play Croquet with the Red Queen. And so much more.
Los Angeles Comic Book and Science Fiction Convention
When: August 20, 2017
Where: The Reef, 1933 South Broadway, Los Angeles, CA 90007
Cost: $13; Early Admission $15; Ages 5 and under FREE
Description: Since 1977 there have been over 350 Comic Book and Science Fiction Conventions staged, making it the longest running show of its kind in the US. The Convention has featured some incredible programs, guest speakers, and a great Dealers Room. This month's guests include Tricia Helfer, Brandon Routh, Jessica Camacho, Henchwomen of the Batman TV series, and more.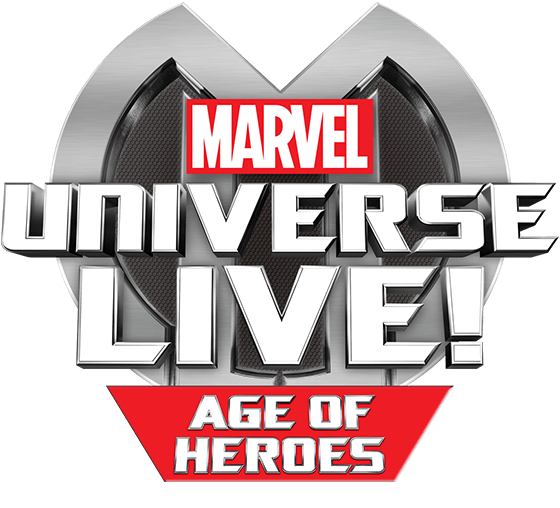 Marvel Universe Live: Age of Heroes
When: August 24-27, 2017
Where: Valley View Casino Center, 3500 Sports Arena Blvd, San Diego, CA 92110
Cost: $17.50 – $82.50
Description: Marvel Universe LIVE! takes the live show experience to a whole new level with an original story that brings the most Marvel characters together in one new production. Prepare for an action-packed, legendary battle to defend the universe from evil. Spider-Man, the Avengers and the Guardians of the Galaxy join forces with Doctor Strange, master of the mystic arts, in a race against time to recover the Wand of Watoomb before it falls into Loki's hands.
Comic Con Palm Springs
When: August 25-27, 2017
Where: Palm Springs Convention Center, 277 N Avenida Caballeros, Palm Springs, CA 92262
Cost: 3-Day Membership $60 ($70 at the door); Friday Membership or Sunday Membership $35 ($45 at the door); Saturday Membership $47 ($57 at the door); Heroes 3-Day Membership (Active Military, Fire, Police, EMS) $37; Heroes 1-Day Membership $25; 3-Day VIP $125 ($135 at the door); 3-Day VIP + Lynda Carter concert with premium seating $175; Children 12 and under FREE with Adult ticket holder
Description: Comic Con Palm Springs has brought together some of the most passionate and talented people from the world of comic books and entertainment to produce an exciting new comic con in one of the most famous and fun cities in the world. We've spent years working, observing, and listening to what people want and sought from their comic con experiences. Not only working with talent and exhibitors, but also being passionate fans ourselves, we wanted to apply all the great ideas and suggestions everyone had – yours and ours together. Each year we plan to make Comic Con Palm Springs something special. This year's guests include Stan Lee, Rob Liefeld, Skottie Young, Lynda Carter, and more.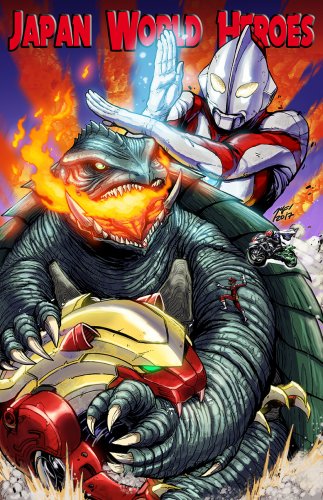 Japan World Heroes
When: August 26-27, 2017
Where: Pasadena Convention Center, 300 E Green St, Pasadena, CA 91101
Cost: Full Weekend Pass (includes Friday night Preview Night) $30; Saturday $20; Sunday $10; Kaiju Full Weekend Pass $100; Kids 12 and under FREE with paid adult
Description: JWH is here to bring the larger world of Japanese Kaiju and Toukuatsu culture to you with Special guests, Artists, Vendors, Screenings, and Panels. This will be a labor of love to bring what we love about Japanese culture to the event. We can't wait to see you!
Gateway
When: September 1-4, 2017
Where: Hilton Los Angeles Airport, 5711 W Century Blvd, Los Angeles, California 90045
Cost: Full Con Preregistration $50; Full Con Pass $60; One Day Pass (Saturday/Sunday) $30; One Day Pass (Friday/Monday) $15; Children 12 and under with Adult Admission $10; Shoppers Pass FREE
Description: Strategicon brings to you the widest array of family, historical, fantasy, and science fiction board, card, computer, miniatures, and roleplaying games at each and every one of our conventions. We hope that you pay a visit to the various game retailers and manufacturers in the dealer area of the convention, or perhaps attend some of the many seminars, demonstrations, displays, tournaments, and events that make up this convention. Feel free to mingle and ask questions. Gamers, like all people, love to talk about their hobby!
Long Beach Comic Con
When: September 2-3, 2017
Where: Long Beach Convention Center, 300 E Ocean Blvd, Long Beach, CA 90802
Cost: Weekend Pass $60; Saturday $40; Sunday $35; Children 10 and under FREE with paid adult (limit of 2 free kids per adult ticket)
Description: Long Beach Comic Con is an annual event held at the Long Beach Convention Center each fall. It's a celebration of comic books and pop culture that showcases the exceptional works of talented writers, artists, illustrators and creators of all types of pop culture. At Long Beach Comic Con, you'll find exhibitors promoting and selling all types of related products, as well as entertaining and educational programs for all ages, guest signings and meet & greet sessions with celebrities. Guests this year include William Shatner, Dave Gibbons, and more.

San Diego Who Con
When: September 8-10, 2017
Where: Crowne Plaza Mission Valley, 2270 Hotel Circle N., San Diego, CA 92108
Cost: Full Membership $60; Friday $30; Saturday $35; Sunday $20
Description: Who Con is San Diego's only Doctor Who convention. Join us this year to Surf the Tides of Time – a Whovian celebration just minutes away from the surf and sand. What can you expect at Who Con 2017? This Fantastic family fun weekend will be full of  workshops, Q&A's, episode viewings, night events and parties, discussions and demos, and activities with program options for all ages. In addition, there'll be Cosplay contests, Dealers room, and displays to thrill the Whovian heart. Also, a Doctor Who themed tea social, celebrity guests, and photo ops where all Whovians can meet and make waves. Our evening events include the Friday  "Who-waiian" Luau & Karaoke Social, and the Saturday Night Concert & Dance Party which will feature some surprise twists and main stage bands to get you up and dancing!

Power-Con
When: September 9-10, 2017
Where: Torrance Marriott Redondo Beach, 3635 Fashion Way, Torrance, California 90503
Cost: Day Pass $25; Weekend Pass $40; Power Pass $150
Description: Power-Con: The He-Man and She-Ra Toy & Comic Book Experience. Power-Con is a fan convention that focuses on maximizing fan exposure to the creative background and history of He-Man and She-Ra. Power-Con is geared towards what fans want to see and is run by fan volunteers who bring the very best to the table.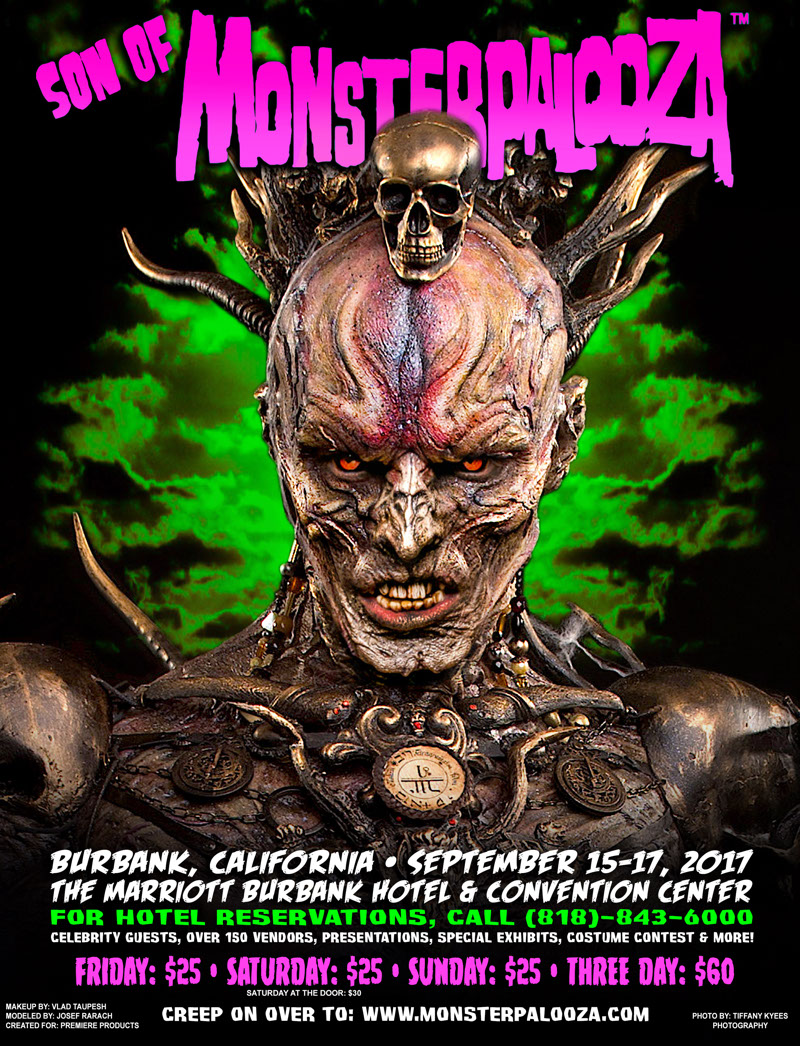 Son of Monsterpalooza
When: September 15-17, 2017
Where: Marriott Burbank Hotel & Convention Center, 2500 N Hollywood Way, Burbank, CA 91505
Cost: Day Pass $25 ($30 at the door on Saturday); 3-Day Pass $60; Children under 10 FREE
Description: Horror convention with celebrity guests, over 150 vendors, presentations, special exhibits, costume contest, and more!
Alpha Omega Con IV
When: September 23, 2017
Where: The Well Church, 18325 Horst Ave, Artesia, CA 90701
Cost: Preregistration $5; At Con Registration $10; Children 12 and under FREE with adult membership
Description: A Christian comic arts and pop culture convention where Christian, faith based, and family friendly creators and fans can meet, fellowship, and network.
NerdBot-Con
When: September 30, 2017
Where: Pasadena Convention Center, 300 E Green St, Pasadena, CA 91101
Cost: Early Bird General Admission $14; General Admission $17; General Admission Convention Day $20; Children 12 and under FREE with paid adult (limit of 2 per adult ticket)
Description: Our mission is to bring the very best photographers, videographers, vendors and awesome Nerds to the beautiful Pasadena Convention Center. It's going to be an amazing day of interactive contests, panels, cosplay contests and photoshoots.
Will you be attending any of these Southern California conventions or events? Do you have any to add? Let us know in the comments below!