This is a bit late coming, but we wanted to get a "Summer Movie Guide" going this year.  We have narrowed down the list to the "geek" related movies.  This guide will provide release dates as well as some basic information, in case you are unfamiliar with what is coming out!
May 16th: Godzilla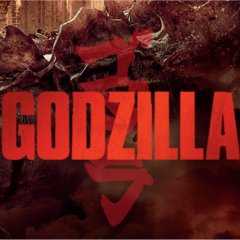 Godzilla features your Godzilla, the most well known Kaiju.  He has been in films since 1954, and has had a solid fan-base ever since.  For those living under a rock, Godzilla is a gigantic dinosaur-like creature that terrorizes Japan.  In this modern film, Godzilla makes a journey to the US, to create some havoc there.  The film stars Aaron Taylor-Johnson, Bryan Cranston, and Ken Watanabe.  The film was directed by Gareth Edwards.
Violet Excitement Level: True, we've already seen it, but going into the movie my excitement level was probably about a 7. The footage we saw at San Diego Comic-Con and later at WonderCon looked pretty good, and I had hoped it would have a nice apocalyptic feel to it.
Josh's Excitement Level: 7 Although we have seen it, I didn't want to leave Godzilla out. I had pretty high hopes about the film, but had a thought in the back of my mind I wouldn't find the movie as enjoyable as most. You can read our review of Godzilla here
May 23rd: X-Men: Days of Future Past
X-Men: Days of Future Past continues the story of the X-Men in the film series' most anticipated movie yet.  Brian Singer, who directed the original X-Men movie and X-2: X-Men United, has returned to direct the film.  This movie will function to join the two different timelines currently in the movies, bridging the gap between the initial three films and X-Men: First Class.  This film features a huge cast, from both timelines.  Patrick Stewart, Ian McKellen, Hugh Jackman, James McAvoy, Michael Fassbender, Jennifer Lawrence, Halle Berry, Anna Paquin, Ellen Page, and the list goes on.
Violet's Excitement Level: 10! I love the X-Men movies, and I love time travel, and upon watching the clip at San Diego Comic-Con last year, I got chills. The long clip we got at WonderCon looked awesome, and hopefully the time travel will be done right – it's supposed to have a set of rules set out in the beginning that they stick by, or at least that's what writer/producer Simon Kinberg at WonderCon.
Josh's Excitement Level: 10 Despite the missteps of X-Men: The Last Stand and X-Men Origins: Wolverine, the X-Men franchise has always been a favorite. Now we're throwing time travel in? I am totally in!
May 30th: Maleficent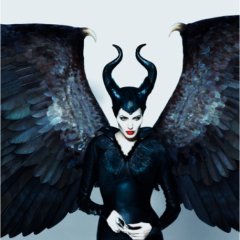 We all know the story of Sleeping Beauty from the Disney animated film, but this live action film is set from the perspective of Sleeping Beauty's antagonist, Maleficent.  It will be interesting to see what twist this film puts on the story of Sleeping Beauty.  The trailer seems to hint that there may be some foul play towards Maleficent, and things in Sleeping Beauty may not be exactly as how they would seem.  Angelina Jolie stars in this film as Maleficent, and Ellen Fanning as Aurora/Sleeping Beauty.    This film is directed by Robert Stromberg, who seems to be making his directorial debut.
Violet's Excitement Level: 6. I liked Sleeping Beauty growing up, and this looks like it'll be an interesting take on that. Angelina Jolie seems like she'll play the perfect Maleficent.
Josh's Excitement Level: 4 I am not particularly excited about Maleficent. I don't have an attachment to Sleeping Beauty, but given that, it could be a dark horse and surprise me.
June 6th: Edge of Tomorrow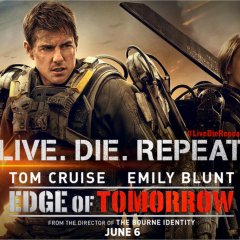 Edge of Tomorrow is a film starring Tom Cruise and Emily Blunt.  What we have seen so far in the trailers, this film seems to be a cross between Starship Troopers and Groundhog Day.  Tom Cruise is seemingly unwillingly drafted into a futuristic army, and continuously dies.  The same day repeats from the beginning repeatedly but Lt. Col Bill Cage, Tom Cruise's character, seems to remember the events when he returns to life.    This repeating day seems like it could be intentional, as from the trailers it appears that Bill Cage is learning more and more how to win the war.  But will it be enough?  This film also stars Emily Blunt and Bill Paxton, and is directed by Doug Liman, famous for the Bourne Identity.
Violet's Excitement Level: 9. I'm a big fan of Groundhog Day, and of sci-fi, so combining the two seems like the perfect recipe.
Josh's Excitement Level: 9 Edge of Tomorrow looks amazing. Despite Tom Cruise being a little crazy, I really enjoy most of his films as well. Sci-Fi, plus weird time-travel thing plus Tom Cruise should be an excellent combination.
June 13th: How to Train Your Dragon 2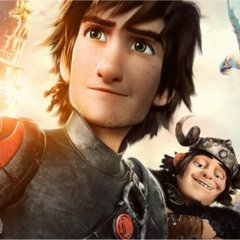 This is an animated sequel to a Dreamworks production that centers on a Nordic-like town called Berk.  The story focuses on Hiccup, a kid who through the events of the first film, unites dragons and men together.  This film picks up 5 years later, but so far we do not know much about the story other than the humans and dragons so far are seemingly living in harmony.  There are a lot of famous voices in this film: Jay Baruchel, Jonah Hill, Kristen Wiig, Kit Harington, Gerard Butler to name a few.    The film is directed by Dean DeBlois, who directed the first one.
Violet's Excitement Level: 7. The first film was surprisingly good! I definitely need to re-watch it. We'll actually be going to an early screening of this on May 31 at the LA Hero Complex Film Festival, with a Q&A with director Dean DeBlois and actors Jay Baruchel and America Ferrera.
Josh's Excitement Level: 7 How to Train Your Dragon was a surprisingly good movie when I saw the first one. I am not too into animation, but the story was really compelling. I hope this is just as good.
June 13th: The Signal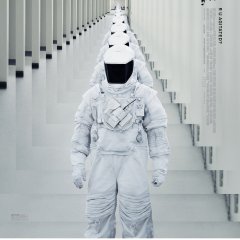 In this sci-fi thriller, a group of college kids are lured into the desert by a hacker. After a confrontation with the hacker, they wake up in captivity, and Laurence Fishburne's character questions them in a hazmat suit about when they first heard "the signal."
Violet's Excitement Level: 8. I had seen posters for this, which looked interesting, and I just watched the trailer, which makes me even more intrigued. Plus, Morpheus is in it, so how can you go wrong?
Josh's Excitement Level: 5 I haven't heard much about The Signal so I am not sure what to think. The trailer seems interesting, so I feel pretty lukewarm about this film.
June 27th: Transformers: Age of Extinction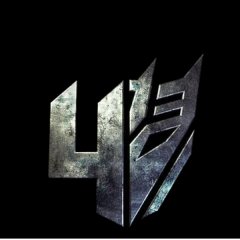 Optimus Prime and the Autobots are back, facing new group of Decepticons, and now Dinobots.  Shia LaBeouf has seemingly left the franchise, and Mark Wahlberg has stepped in to take the role of the main human involved in the film.  Michael Bay returns to direct the 4th film in the franchise.
Violet's Excitement Level: 5. Not very excited about this one, considering the downslide of the quality of the Transformers films. But I like Mark Wahlberg, so I'm cautiously optimistic.
Josh's Excitement Level: 7 So, Transformers sequels have been royally terrible. Yet I still have hope every time a new one comes out. Hopefully Mark Wahlberg can change this franchise into something entertaining again! I can always hope!
July 2, 2014: Earth to Echo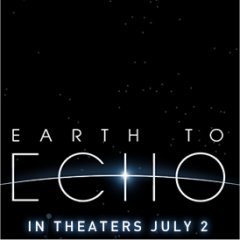 In this family adventure movie, a group of kids starts getting messages on their phones and end up discovering an alien who has been stranded on Earth, who they try to help get home. The cast is made up of unknowns, and is directed by Dave Green, also a relative newcomer.
Violet's Excitement Level: 6. I hadn't heard anything about this movie until tonight, when I just watched the trailer. Looks like an updated E.T., and more of a kid's movie, but it could be good. We'll also be seeing an early screening of this movie, on June 13 at the Los Angeles Film Festival.
Josh's Excitement Level: 6 Earth to Echo seems to have an E.T. vibe to it. I generally am not into "kids" movies, but some turn out to be really good, such as Super 8, which this also kind of reminds me of. I remain hopeful on this movie.
July 2, 2014: Deliver Us From Evil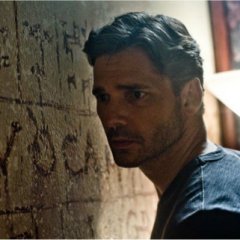 This horror film, directed by Scott Derrickson, is based on a true story, and stars Eric Bana, Edgar Ramirez, Olivia Munn, and Joel McHale. Bana plays a New York police officer who investigates inexplicable crimes, and with the help of a priest, combats demonic possessions.
Violet's Excitement Level: 2. They had a panel on this at WonderCon, and it didn't really appeal to me, other than the fact that it's based on a true story. Pretty good cast though. Might end up seeing this on DVD eventually.
Josh's Excitement Level: 2 I really just do not like horror movies. Deliver Us from Evil is not one I am looking forward to. I also really detest horror movies that say they are based on a true story. I have a feeling very little of this film is based in reality.
 July 11th, 2014: Dawn of the Planet of the Apes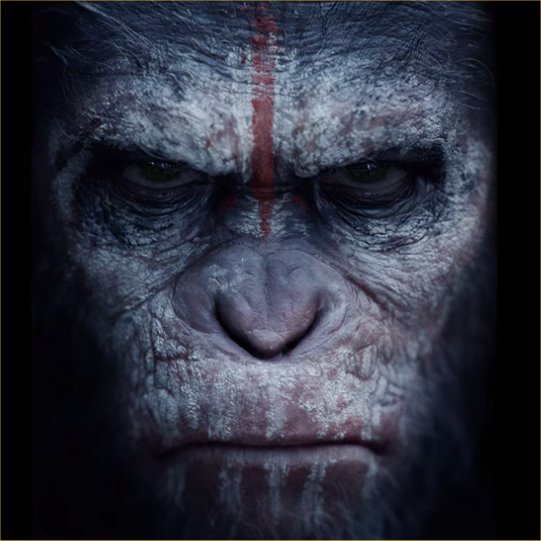 Continuing the plot from where Rise of the Planet of the Apes left off, Caesar and his now  more intellectual apes have carved their own societies out in the world.  The humans suffered a catastrophic viral epidemic, weakening the human race severely.  Tensions loom though, between human and ape as both factions struggle to co-exist.  Unfortunately much of the original cast has not returned, but Gary Oldman, Keri Russell and Judy Greer all star in this film.  Andy Serkis has also returned, providing the motion capture for Caesar, the first intellectual ape.  The film is directed by Matt Reeves, director of Cloverfield.
Violet's Excitement Level: 7. I ended up liking Rise of the Planet of the Apes a lot more than I thought I would, so I am curious to see how the story progresses.
Josh's Excitement Level: 7I really liked the first Planet of the Apes "prequel", and this one looks pretty good. I am disappointed that James Franco hasn't returned. I do really like Gary Oldman, and the story looks very compelling though.
July 18th: Jupiter Ascending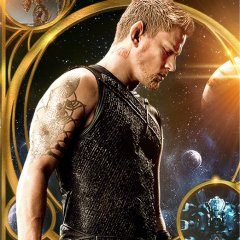 Starring Channing Tatum and Mila Kunis, this is a futuristic film, where space has grown a lot smaller, and factions vie for control of everything.  From what we have seen in the trailers so far Mila Kunis plays a character named Jupiter Jones, who is  of royalty but she doesn't even know it herself.  Channing Tatum plays Caine, who appears to be part of a resistance group that has been searching for the queen for some time.  The film seems to be the story of getting Jupiter Jones into her rightful places as ruler.  The film is directed by the Wachowskis, most notably known for The Matrix trilogy.
Violet's Excitement Level: 6. I like sci-fi-, I like futuristic, I like space, so I'm definitely interested in this one. I don't really like Channing Tatum's acting though, other than in 21 Jump Street, and his elf ears kinda weird me out, but I like Mila Kunis, and all other aspects of this movie, so I'll overlook Channing Tatum and give it a chance.
Josh's Excitement Level: 8 I really enjoyed the Matrix trilogy (I know, the sequels were not great, but I didn't hate them). Hopefully the Wachowskis have another great story on their hands. It has Channing Tatum, who I typically cannot stand as an actor, but maybe he is growing on me. He was surprisingly good in 21 Jump Street
July 18th: The Purge: Anarchy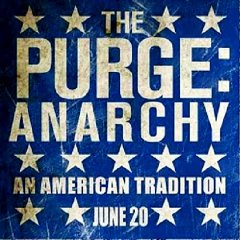 The Purge was a fairly big hit back in 2012, considering the small budget the first film had.  In the futuristic society of the film, one day a year, all laws are removed, and people are allowed to do what they want to who they want for 24 hours, in an event known as the Purge.  The cast seems to be all new, and looks to be centering on a group of teenagers trying to survive the night.  James DeMonaco returns to direct the sequel.
Violet's Excitement Level: 5. I loved this concept in the first film, but like many others, came out feeling disappointed by it. I'm afraid that we'll get burned yet again. However, it looks like this sequel has some of the elements that we were left wanting in the original, so I'll check it out and see if it's any better.
Josh's Excitement Level: 3 I was really disappointed in The Purge. I felt the story could be so much more than what it was, and so far this one looks to have decided to scrap any good story elements and is strictly focusing on mayhem. I am not really caring too much to see this movie.
July 25th: Hercules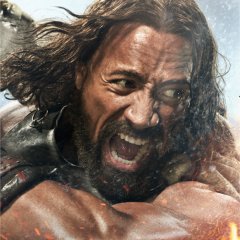 This is the second Hercules film this year.  This film stars Dwayne "The Rock" Johnson as the Greek demi-god, the son of Zeus.  The film seems to take place after the events of the twelve labors Hercules performed.  Brett Ratner directs this film, most well known for X-Men 3 and the Rush Hour films.
Violet's Excitement Level: 3. The Rock is hit and miss with me, and so are Greek mythology movies. It depends on how well they are done. This one doesn't look all that great to me.
Josh's Excitement Level: 2 Hercules to me looks like a money grab. It does not look particularly interesting to me at all. I still kind of have a grudge against Brett Ratner as well when he botched X-Men 3. Besides, we already had a Hercules movie this year.
August 1st: Guardians of the Galaxy
Marvel has decided to try its hand at taking some of its lesser known comics, and put them in the cinematic universe they have created.  Guardians of the Galaxy feels like Star Wars, but in a much more comedic, and comic-bookery way.  The film stars Chris Pratt, Zoe Saldana, and the voices of Bradley Cooper  and Vin Diesel.  They play a rag-tag group of space criminals who seem to be getting into something over their heads.  The film is directed by James Gunn, probably best known for his superhero parody film Super.
Violet's Excitement Level: 10. Every time we see any clip or trailer for this movie, it makes me really impatient to see it! It seems like it will be filled with not only humor, but action as well, which is a great combination when done right, which Marvel tends to be able to do lately.
Josh's Excitement Level: 9 Guardians of the Galaxy seems to be a bit of a departure from the norm for Marvel, but it does look really good. I also am liking the expansion of the Marvel Universe, and am excited to see where that goes as well.
August 8th: Teenage Mutant Ninja Turtles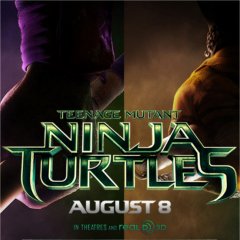 The turtles are back in the movies!  Michael Bay produced the film, and it will be directed by Jonathan Liebesman, director of Battle Los Angeles.  There was a lot of controversy initially surrounding this film when the turtles' origin story was rumored to be altered.  Michael Bay put those rumors to rest though.  Megan Fox plays April O'Neil.  Other than that not much is known about the story so far.
Violet's Excitement Level: 4. Don't get me wrong, I love TMNT, I grew up watching the cartoon and the live action movies, but something about this movie just rubs me the wrong way. The turtles just don't look right, and plus Megan Fox is playing April O'Neil? No thanks. I'm sure we'll see it anyway, just because it's Ninja Turtles, but I'm not holding my breath on it being any good.
Josh's Excitement Level: 7 I am more hopeful that this will be a good movie than anticipating a good one. These were a childhood favorite of mine, and I really liked TMNT. Hopefully the turtles get some justice done here.
August 15th: The Giver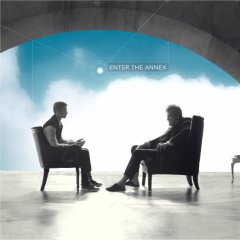 Based on the young adult novel by Lois Lowry, this film is about a futuristic utopian society in which a boy is chosen to receive memories of the past from an old man. The film stars Jeff Bridges, Meryl Streep, Katie Holmes, Alexander Skarsgard, and Taylor Swift, and is directed by Phillip Noyce.
Violet's Excitement Level: 8. I loved this book as a kid! I also re-read it a couple years ago, and still loved it, and discovered that there were sequels, which I never knew, and read those too. So this is really cool to me that after all these years they are making a movie out of it, and with pretty big name actors, too.
Josh's Excitement Level: 5 I have heard from a lot of people that the book for this was amazing. I was one of the few children who did not read this I guess. I really have high hopes only because of what I have heard from the people I know, but have no personal investment to it. I am pretty "meh" towards it.
August 22: Sin City: A Dame to Kill For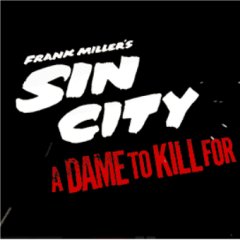 Sin City: A Dame to Kill for is the sequel to Sin City, which was a big hit back in  2005.  Most of the original cast has returned.  Unfortunately not much is known about the story so far, other than it is based on the characters created by Frank Miller, a well known comic author.  The film is co-directed by Robert Rodriguez and Frank Miller.
Violet's Excitement Level: 1. I tried watching the first one several years ago, but fell asleep really early, and never tried watching it again. Suffice it to say, if I haven't seen the first film, then obviously I have no interest in seeing the sequel. Maybe I'll try watching it again to see if I like it.
Josh's Excitement Level: 3 I think I am one of the only people into movies that didn't like Sin City. It had an all-star cast, and based on a comic book, but for some reason it was not for me. I think it may have been the constant story shifts, and the "noir-ish" feel. Overall, not overly excited for A Dame to Kill For.