Now that you've had a chance to look at the official Thursday schedule for San Diego Comic-Con, you can start finalizing your plans for what you're going to do Thursday night after the con! Or maybe you don't have a badge for SDCC and are looking for something geeky to do in San Diego that night? Well, look no further, because The Nerdy Girlie (Megan Gotch) and Being Geek Chic (Liz Giorgi) have the perfect solution for you with their Geeks Go Glam party! Read on for more details!
WHEN: Thursday, July 9, 2015   8:00pm – 11:00pm
WHERE: San Diego Public Library Patio, 330 Park Blvd, San Diego, CA 92101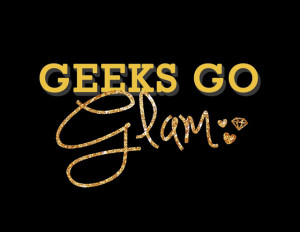 WHAT: The Geeks Go Glam party gives geeks the opportunity to take a break from the sweatiness of SDCC and dress up in your best black tie or most glamorous outfit – though it's not required!
Live music and dancing
Tea party with tea, coffee, and snacks
Photo booth
A raffle with nerdy prizes
HOW MUCH?: Only $15! Click here to buy tickets.
You could also win your way into the party – Being Geek Chic is giving away a pair of tickets! Click here to find out how to enter for your chance to win.
Geeks Go Glam has already secured Wattpad, the story-sharing app, as a sponsor, and they inform me that other sponsors are in the works, so this sounds like it will be a pretty awesome party!