by Josh

The final panel that Violet and I saw all the way through in Hall H was for the Fox show The Following.  For those unfamiliar, it is a show starring Kevin Bacon (Footloose and more contemporary X-Men: First Class), and Shawn Ashmore (most notable for his role as Ice Man in several of the X-Men films).  The moderator for the panel was Damian Holbrook from TV Guide.
To see our Supernatural wrap up, click here!
Sunday in Hall H: The Following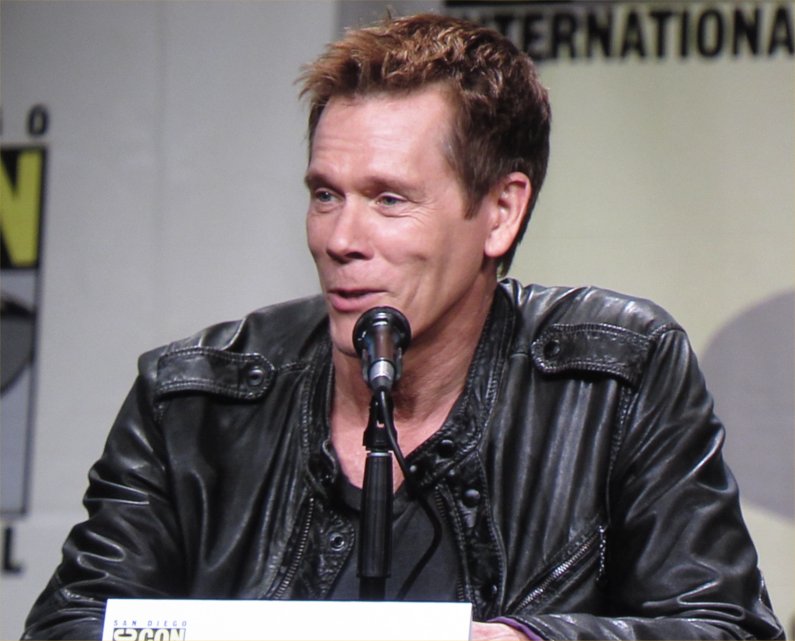 The panel begins right away with bringing out the panelists.  Kevin Bacon, Shawn Ashmore, Sam Underwood and Jessica Stroup take a seat on stage.  A couple producers and writers joined the panel as well, including Kevin Williamson, Marcos Siega and Jennifer Johnson.
Immediately Hall H is given a little surprise–we get to see an alternate ending that was filmed for last season.  In this alternate ending, the scene begins with Joe Carroll being arrested, and Ryan Hardy telling Carroll that he will not be visiting him in jail, but rather than being arrested, Carroll is shot.  The scene then cuts to Mark, who is packing up a sniper rifle, and runs for the same truck we see him fleeing in the original ending, saying the same lines. Meanwhile, Ryan holds Joe's hand as he lays there dying, and with Joe's last dying breath he whispers, "Ryan."
I actually liked this ending better than what the original ending was.  Joe Carroll's story is over, and I think it is time to let the man go, but I digress.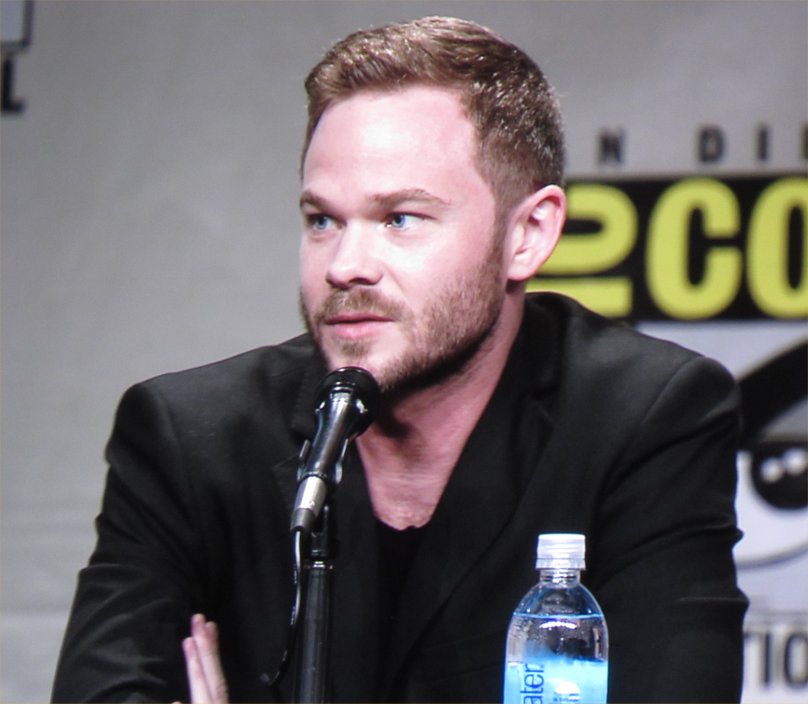 The panel begins, and Kevin Bacon explains that Hardy has closure with Carroll–and says that the closure is independent of Joe Carroll being alive or dead.  I have a feeling that this closure will be short lived come season 3.  But Bacon also talks about Ryan Hardy being in a much better place at the start of this season, which is supposed to be a flash-forward about a year later.   Hardy even has a relationship going, we are told.
Shawn Ashmore also talks about Joe Carroll's lasting effects on the show, even when he is in jail.  There was a lot of talk about Joe Carroll on the panel.  I really don't think we have seen the last of James Purefoy.   Ashmore and Stroup also discuss the rocky relationship that Max Hardy and Mike Weston will be in the middle of at the start of the season.
Interestingly Jennifer Johnson says that the title of the show will be, "thrown on its head".  I guess that means we will be seeing a new name for the show? The producers and writers also talk about the return to a "Hitchcock-ian" tone, becoming a psychological thriller.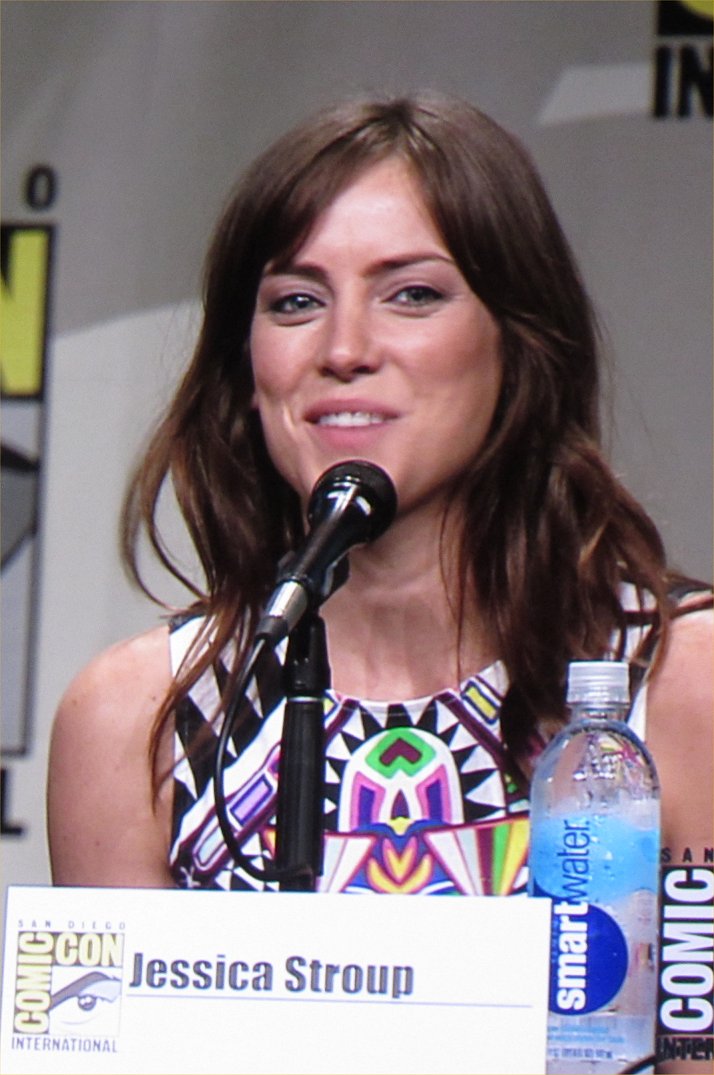 Holbrook had some stinging comments some of the panel, bringing up several times how unbelievable it is that the law enforcement characters on the show still have a job.  He has a point though–Hardy and Weston have gotten away with a lot of stuff.  And that is just the tip of the iceberg.
Hall H-ers are told the very basics of the premise for season 3.  The producers/writers explain that The Following will begin with a happy Ryan Hardy, but right in the first episode, some catastrophe will put New York on "lockdown", and Hardy will immediately ask FBI Agent Mendez for his super secret task force again.  They also promise learning more about the process of becoming a Follower and a killer, which sounds similar to what season 1 focused on with Emma and her two boys.
Holbrook asks about the idea for a prequel to the show.  The writers shoot that down pretty quickly though.  They do discuss the reasoning for bringing back Claire for season 2 though.  Apparently it was specifically so that she could kill Emma.  They thought Claire earned that kill.  But when asked if Claire will be returning this season, the writers/producers seemed to be very hesitant to say she might.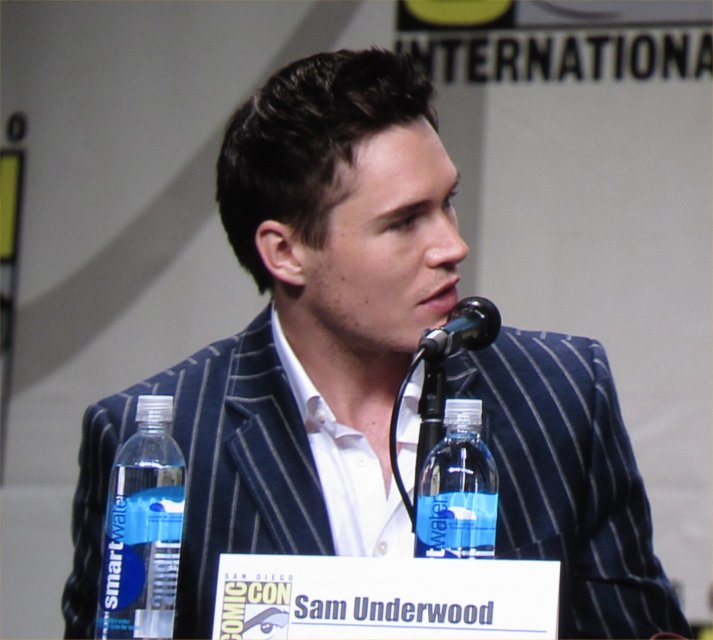 There was a funny moment during the panel for audience questions, where a woman says she wants to ask a question of Kevin Bacon primarily to improve her Bacon score.  Bacon one-ups her though, informing her that to have a Bacon score, they have to be in a movie together.  Kevin decides to be a sport, and uses his cell phone to make a short "movie" so that all of Hall H can have a Bacon score of 1.  It was a good laugh.
There were a couple of other interesting tidbits from the panel.  Sam Underwood discusses his audition for his role as Mark and Luke.  During his audition he was told his character had multiple personalities–not that they were twins.  The writers and producers also talk about Corbin, and how the cult was based on a blend of 3 different cults.
The Following is set to return early next year for Season 3.
Click here to jump to our photo gallery for The Following panel!
Sunday in Hall H: Sons of Anarchy

After The Following panel, Sons of Anarchy was next.  Violet and I didn't pay too much attention to the panel though, since we are not caught up on this show.  The moderator did say that there was a poll running for the show, with people voting on which characters they thought would live or die in this final season of the show.  There was a good number of people both predicted to die and live.  I would curious to see the results of that compared to what actually happens.
Charlie Hunnam (Jax) was busy with a Vogue photo shoot, so he did not attend Comic-Con this year, but there were plenty of panelists: exectuive producer/creator/showrunner Kurt Sutter and executive producer Paris Barclay, as well as actors Katey Sagal (Gemma), Kim Coates (Tig), Mark Boone Junior (Bobby), Tommy Flanagan (Chibs), Theo Rossi (Juice), Dayton Callie (Wayne Unser), David Labrava (Happy), Niko Nicotera (Ratboy), and Drea de Matteo (Wendy) all were in Hall H.  Charlie Hunnam also sent a funny video, featuring him getting a massage and being served by various cast members. Here is a video of the moment on YouTube:

Sons of Anarchy, Charlie Hunnam video
Sons of Anarchy is set to return to AMC for its final season September 8th, 2014.
Click here to jump to our photo gallery for the Sons of Anarchy panel!
The Following Panel Photo Gallery
Note: Click on any of the thumbnails for an enlarged image. It will open in a new window, where you may click on the image yet again for an even more enlarged image.

Sons of Anarchy Panel Photo Gallery
Note: Click on any of the thumbnails for an enlarged image. It will open in a new window, where you may click on the image yet again for an even more enlarged image.