The panel for The Zero Theorem, a film directed by Terry Gilliam, took place on Thursday, July 18 from 5:10pm-5:40pm in Hall H. Read on as Violet provides a recap of this panel!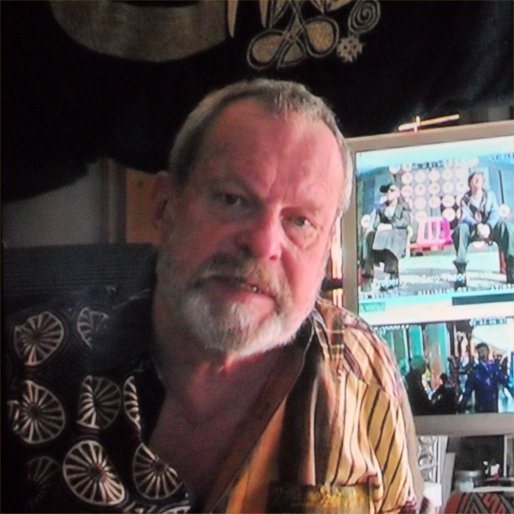 The Zero Theorem panel was moderated by Gina McIntyre, who introduced producers Zev Foreman and Dean Zanuck, and then brought Terry Gilliam's daughter, Amy Gilliam, who also worked on the film. Unfortunately, director Terry Gilliam was unable to make it to Comic-Con, but he sent a video message, wherein he told the audience that he's being held by the producers until he's done with the movie, and that if the producers tell you the film has superheroes, alien invasions, explosions, or zombies, they're lying.  He goes on to say that "The Zero Theorem is a very small, intimate, impassioned film," and that it's "about a man waiting for one simple thing: a call that'll give his life meaning." He claims that this is the performance of Christoph Waltz's life, and that the rest of the cast is extraordinary, including Tilda Swinton and Matt Damon, among many others.
We then watched a trailer for the film, which revolved around a bald character played by Christoph Waltz. It was very weird and you couldn't really tell what the movie was about, other than some sort of strange romance in a futuristic setting. However, the moderator commented how beautiful the footage was, which was true, as the film looked very colorful and vibrant. She then asked the panelists if they could talk a little bit more about the premise of this film in comparison to Terry Gilliam's older works, such as Twelve Monkeys and Brazil. They spoke about how well screenwriter Pat Rushin and Terry worked together, how existential the script is, and how Terry Gilliam is the only director in the world who could have made this film.
Considering that the film consists of big name actors such as Christoph Waltz and Matt Damon, the moderator asked what it was like to watch Terry work with those actors on set. Their answer was that Terry has such a way with actors, that he is able to get into their minds and help translate his vision of the film to them. They also spoke about how it was a lot easier as producers,  since the phone actually starts ringing with agents wanting to get their clients into a Terry Gilliam movie.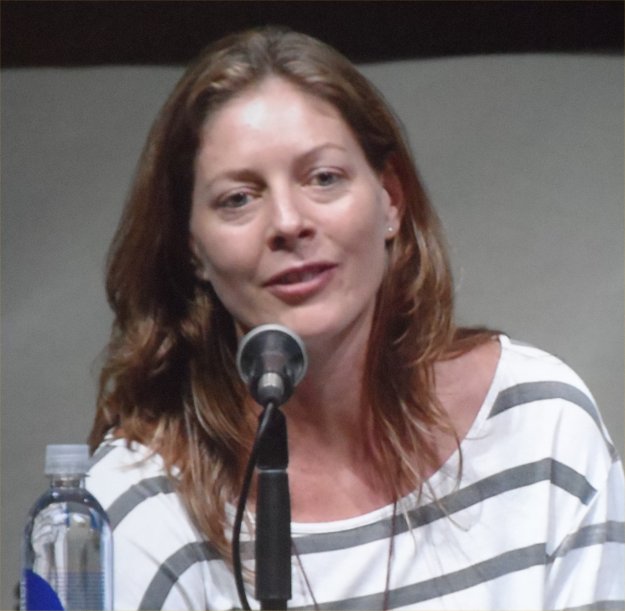 Responding to the question of what it was like working with her father, Amy replied that her whole family is a bit like Terry's movies in that "there's never a dull moment." She went on to say that it's a bit of a challenge, but it's nice to work with someone you care about and believe in. However, it seems like they're always on the job, there's always something to do, whether they're on holiday, no matter where they are, there's always some detail to deal with.
The moderator then read a quote from Johnny Depp about Terry Gilliam to get the panelists' reaction to it: "Terry is one of the last true auteurs. His profound influence on an entire generation of filmmakers is all too apparent.  He is a madman in the finest possible way." They commented on the use of the word "madman," and the fact that throughout history, often those who have been referred to as such were the people changed the world, and "there's no argument that Terry has and will continue to, hopefully with this movie as well, change the world."
While the moderator waited for people to line up for audience questions, she asked if there were any particularly fun or memorable moments while making the film, to which Amy replied, "Every day is fun with Terry!" although she added that it depends on what you think "fun" is. She went on to say that it's always a good experience, it's a challenge, and "we're always laughing, even when we're crying." The moderator also asked about Terry's creativity, which Amy talked about how Terry probably thinks he has a new way of approaching it every time, and that her challenge is always "to be ahead of him, but I never can be!"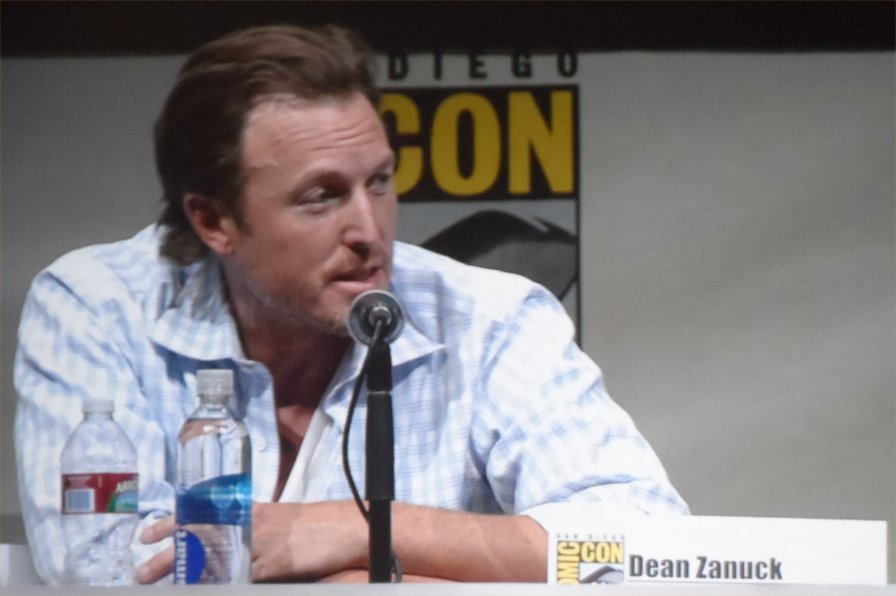 The first audience question was how will this film be different from Terry's other films, and the panelists admitted that he does touch on themes that he has in the past, but with this script and these actors, it's going to feel like new content. The next audience member brought up his observation that Terry seems to have a fascination with the idea that "the universe is attempting to drive you insane," and asked whether there was anything done on set to heighten that feeling of paranoia and torment. One of the panelists talked about how Terry's chosen profession is to make movies that have that idea, while Amy said, "I think Terry loves to be tormented," and that "without the torment, it'd be boring." The final question was about how Terry likes movies that tend to ask lots of  questions, but don't actually give any answers, and that the clip of Terry that we watched indicated that we would get answers, so the audience member was wondering if Terry intentionally wanted to take a departure from his instinct. One panelist replied, "I think he was just trying to throw you off."
The panel wrapped up with Amy holding up her iPad and saying that she was filming the audience to show to Terry all the people who came out to support him. She then thanked all the fans on behalf of Terry and announced that as a "thank you," we would get to watch the first ten minutes of The Zero Theorem.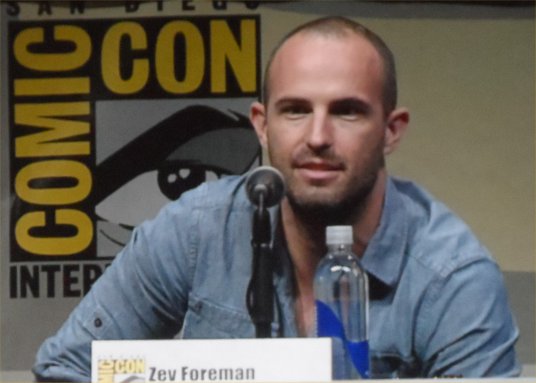 The clip began with a bit longer than usual opening credits where nothing is happening, but was quite artistic looking, and with somber music playing. Christoph Waltz's character, who is bald, is sitting in a dark house when the phone rings, and he excitedly answers it, but it's not who he's expecting. Then it happens again shortly after. He leaves his house to go to work, and we see that it's a very colorful, futuristic environment, with video advertisements that pop up on walls and follow him. When he enters his work building, we see larger-than-life-sized posters of Matt Damon's character on the wall. Waltz sits down to do his job, which is in front of electronic equipment, and he pedals as if on a stationary bike, next to other cubicles of other people doing the same. His boss comes by to talk to him, and Waltz tells him that he's dying. His boss tells him he should see the medics, because they can't afford to lose him. When he goes to see the three doctors, they ask him what seems to be the problem. Waltz answers, "We are dying." They ask "Who is 'we' " and he replies, "Us," to which the doctors are confused, because there is only one of him. They also bring up the fact that, according to his file, he's the most productive number cruncher in his unit, so they don't believe he is dying, because dying people aren't usually so productive. He insists he is dying, but they deny his disability request. However, they recommend him for a psychiatric evaluation. And that was about it.
I'm not really sure I understood what was going on in that clip, I can only tell you that it had a very strange, quirky tone, almost wacky or silly, and that Terry Gilliam's affinity for the use of bright, vibrant colors is apparent. I guess you'd have to see the entire movie to make sense of it. Overall, this seemed like a very odd panel to have at Comic-Con, especially considering that none of the actors were there, and Terry Gilliam himself wasn't there. Most of the questions seemed to be ones that only Terry himself could really properly answer, and the panelists could only speculate about, and not provide answers good enough to satisfy Terry Gilliam fans. In Terry's absence, this panel felt very weird and out of place.