Entertainment Weekly's The Visionaries panel, which took place on Thursday, July 18, at 2:30pm in Hall H, was a one hour panel that featured three directors who have become successful in the past few years, that all have fairly unique takes on how they approach their job. Read on for Josh's recap of the panel!
The previous panel we saw as the end of The Europa Report, an indie film about a shuttle mission to one of Jupiter's Moons.  You can read our review of the panel here.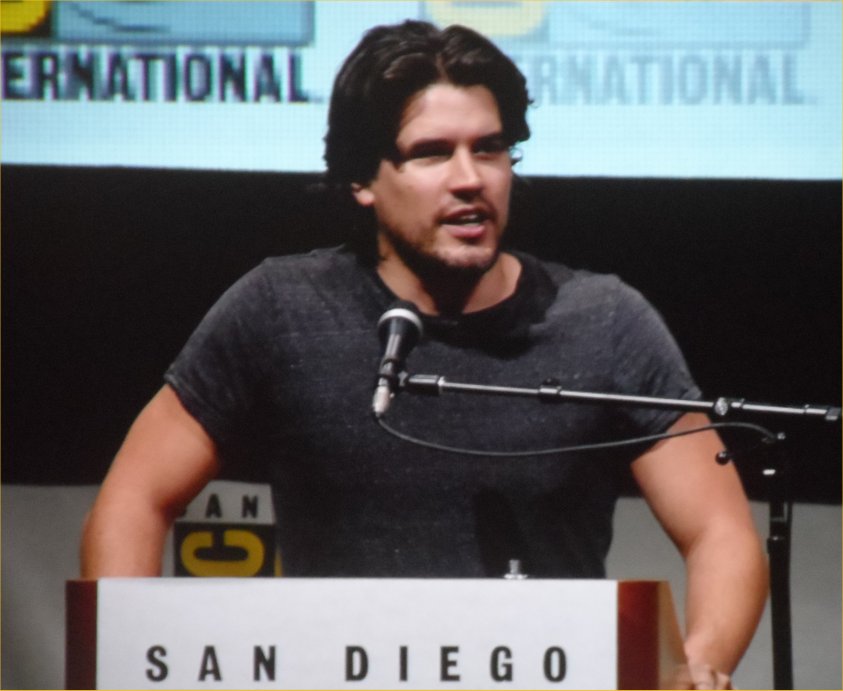 We had Alfonso Cuarón, with his most notable film Children of Men (an excellent film if you have not seen it yet).  He has also directed several other films, including Harry Potter and the Prisoner of Azkaban, and most recently the movie Gravity  (starring Sandra Bullock and George Clooney that is set to release October 4, 2013).   Marc Webb was also a part of the panel. His filmography includes 500 Days of Summer (an excellent romantic comedy), and most notably The Amazing Spider-Man and the 2014 The Amazing Spider-Man 2. The final director was Edgar Wright, the British director known for a number of British movies such as Shaun of the Dead, Hot Fuzz, and the soon-to-be released The World's End, with the three movies being known as the The Flavours Cornetto Trilogy.
The panel began with the moderator Anthony Breznican asking about their current projects, specifically, what the different directors enjoyed bringing to life on the screen in their movies.  Edgar Wright began with discussing The Cornetto Trilogy, which involved working with Simon Pegg and Nick Frost in all three films.  He explained that he wanted to wrap up the films, but using different genres.  He also explained that he wanted to combine a return to home with a cataclysmic event, which he referred to as taking something every day but adding devastation to it.  Marc Webb was next to answer, and discussed his new Spider-Man film.  He conversed about the use of relationships and taking them to the extreme as The Amazing Spider-Man did.  Alfonso also discussed Gravity, and explained how he wanted to make a movie set in space, but the movie has only two characters, making it very intimate, despite its scope.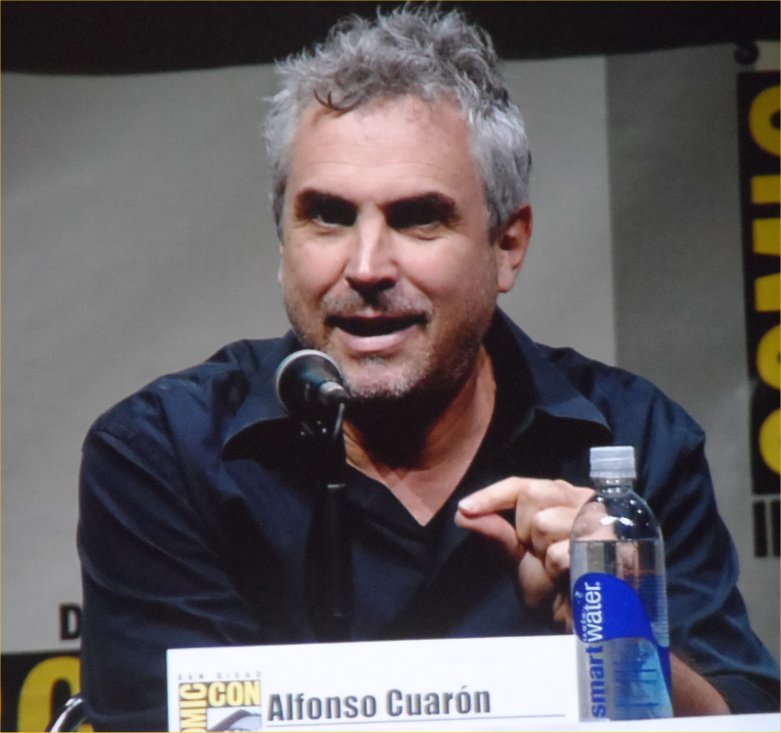 The moderator then moved into the technical aspects of Gravity, and Alfonso discussed the difficulty of making the film.  Being set in space, he explained that there are minimal ways to make the actors look truly weightless.  He discussed the vomit-comet, and its limitations with film-able area, and how he had to create a robotic system to make the scene move around the actors, rather than vice-versa.  I found it very interesting that there are still necessities for inventing these rigs.  Alfonso also discussed his need for long takes in the film, making this technology all the more needed.  He continued with talking about George Clooney and Sandra Bullock in the film, and provided some comedic relief and described how terrible they are at mimicking his accent.
Marc Webb then discussed his technical details of making Spiderman move through the air.  He talked about the rigs he had to use to make the stunt doubles fly, but also discussed the CGI elements as well, and how they attempted to make everything look the most real.  Marc Webb then moved on and discussed how he chooses villains, and what he felt is a purpose for them–the villains draw a special trait out of the heroes involved.  He also discussed the "fun" (and I would guess frustration) of painting himself into a corner during filming as he describes it, and figuring out how to get out of it.  He talked about some details of Electro, the villain of Spider-Man, and his "godlike" powers.  Spiderman came up as well, and discussed his dual personality of an "average Joe" and a super hero.  The moderator then asked about what qualities he wanted to draw out of Spiderman, which Marc Webb thought it would be empathizing with someone you do not necessarily want to.
The moderator moved on to Edgar Wright, and asked about the invasion and the fights in his new movie The World's End.  Wright discussed how the film feels like a reunion film, that spins into this catastrophe, and he also discussed their minimal use of stunt doubles, and how the actors actually trained with the stunt team.  He also discussed how they were long sequences, and that this film has "punishing" action scenes.  Also revealed in The World's End is a fight between teenagers and the leading actors, such as Simon Pegg, Nick Frost and Martin Freeman, and Edgar discussed the use of stuntmen for the teenagers in the scene.  Marc Webb cut in, and discussed the stunt work, but not in a physical scene, but how they set up the sequence of events, so that everything lines up correctly chronologically.  Marc Webb also discussed an unnamed emotion that he feels is present when people watch an intricate scene that seems to come together.  The moderator added to this, and discussed how some movies can over-choreograph scenes, making it look more like a dance than a fight scene.
Anthony Breznican moved on to discuss the difference between short cuts and long cuts and how long cuts seem to give the impression that they are more "real".  Edgar jumped in and brought up personal experience, where he had noticed that the longer the scene, the more the crew seems to be in suspense.  Alfonso also discussed how the concept of time and movie-making becomes more "real" in longer cuts, because the sense of time is not broken up.  Marc Webb also discussed that these long takes need to be properly executed, in order for them to feel cohesive within the movie.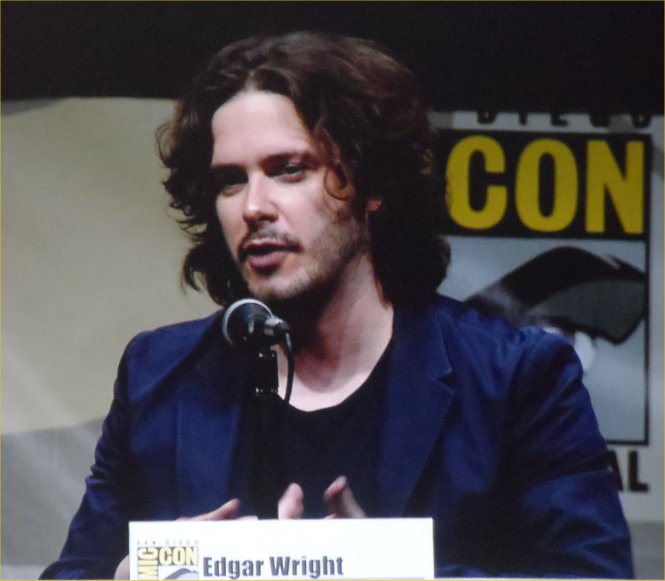 Edgar Wright further discussed the technicalities of the long cut, discussing their fight scene mentioned earlier, and how it takes place in a men's restroom, making it even more difficult, as the cameraman has to know his movements.
The moderator then asked about cast or crew blowing their scene on a long cut, and the frustration it can cause. Edgar Wright discussed a scene he was filming in Shaun of the Dead, which had a drunk guy running through his scene, which ruined it.  Alfonso also discussed the difficulties with Children of Men, with the short amount of time left to film, and the studios putting pressure on when the time is almost up.  Edgar also brings up another mishap in the Children of Men, which Cuarón explains as an accident on the set that turned into a benefit for the film.  This accident put a blood spatter on the camera lens.  Funny enough, Cuarón explained he tried to cut the scene, but no one heard the cut and it turned out amazing, he thought.
Marc Webb discussed the improvising some actors do, that he felt may help movies even if they may not match the script.  He explained how an actor stormed off the set, but that he felt it actually helped the scene.  Edgar Wright got into working with the actors, and told a funny, but sad story of Simon Pegg breaking his hand on a scene, but continued without telling anyone in order to prevent filming from stopping.  He also told how the actors in The World's End try to show up the stuntmen, which makes the film that much better.  Alfonso chimed in with a pretty funny quip as well, and explained how some people do not understand his accent, and brought him things they thought he said.
The panel moved into audience questions, and began with one person that asked how to portray multiple skills when getting into filmmaking.  Edgar Wright explained just to try a bit of everything, so you know about everything, which is what he did as a teenager.
The next questioner asked if any of the directors drew from other films. Alfonso explained that he draws from an array of films, but not one specific film.  He discussed his favorite Spielberg film, Duel, which seemed to inspire him.
The third question to be asked was who mentored the directors when they grew up.  Marc Webb discussed someone he knew at a film college that helped him with editing.  Edgar Wright referred to his drama teacher from high school, who helped him get onto the path he is on now.  He also brought up Sam Raimi, as he came from a modest upbringing and became a prominent actor.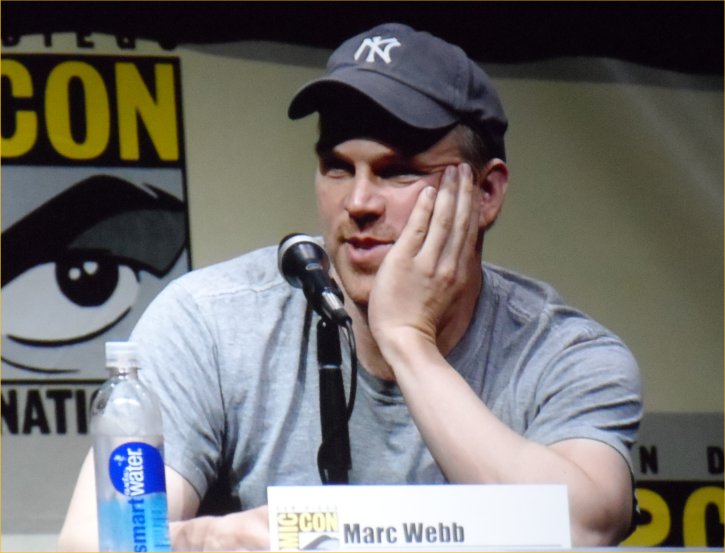 Number four questioner asked about where the film industry is going, referring to Lucas and Spielberg thinking that movies may move to a tiered pricing.  No one seemed to want to commit to saying this was true, but Alfonso agreed that there are changes that are coming in how the films are distributed.  Alfonso and Marc Webb stated that they feel that the big movies are filling the big multiplex theaters, but they both say that there are more ways than ever to release films compared to the past.  Edgar also discussed the scheduling of films, and how it affects movie releases.  They all seemed to be in agreement that young filmmakers are in a better position now to release movies.
The fifth question was a bit of an awkward one, especially for Marc Webb, I felt.  The question came from Twitter and asked how 3D should be handled.  Alfonso began, explaining that Gravity is in 3D, but felt that this movie needed 3D despite how it affects color and resolution.  Marc Webb began his explanation, which he said that Spider-Man is not being filmed in 3D, but he did have 3D in mind when filming the movie. He agrees the controversy over 3D is a valid argument, but is a good format when trying to show scenes such as Spider-Man.  Edgar chimes in saying that it needs to be done correctly in order to be useful, and provided good examples, such as Avatar.
The final question from Twitter asked by the moderator was what their next project is.  Edgar explained that his next movie is Ant Man (in 3D of course).  Webb says he is deep in with Spider-Man, but would like to do a long-form comedy movie.  The moderator asked about a fourth Cornetto movie, but Wright reveals there are no further plans.  Alfonso said that he is in the midst of Gravity, but would like to do a horror movie next.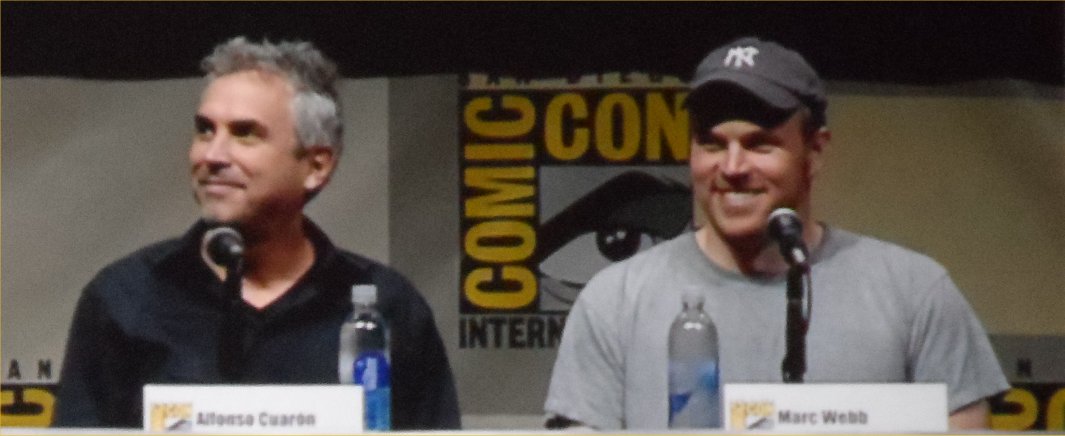 This was an interesting panel.  I am sure a lot of amateur filmmakers look up to these directors, and it was nice to see that a few of them were able to ask their questions.  It was interesting to see a sneak peek into the process of making a film, and what directors are looking for when they're filming.   I am also very interested in the movies they were discussing, but we will get more into those later as we attended panels for each of these movies separately.
Up next, we had Ender's Game and Divergent, the Summit Entertainment Panel.  You can read our review of this panel here.